Artificial living walls by VistaFolia® offer the same lovely appearance as natural plant walls, but without the hassle. There is no need to construct elaborate watering systems, and no pruning or trimming is required. Our low-maintenance, realistic vertical plant walls' modular components fit together seamlessly in any design you can imagine.
Indoor and outdoor use is feasible in both private households and businesses. Synthetic plant walls can be used to greet visitors or as a sound barrier and privacy screen outside. Using a range of colors and textures, our colorful plant walls may be tailored to fit any design or color scheme.
We provide our clients complete control over the construction of unique faux green walls by using artificial plants, flowers, leaves, and imitation ivies. We get our inspiration from both nature and our consumers. Our lifelike textures and natural movements distinguish us from the competition and are intended to meet the demands of discerning architects as well as common individuals who are unsure what to do with their spare living space. Your designs not only show your personality, but they also have a wide range of applications and benefits.
Orange County Vertical Plant Walls Include Unique Benefits Such As:
Quick and easy installation into spaces where real plants could not naturally live
Indoor and outdoor designs perfect for any project
Lightweight panels designed to allow free movement of air
Exact colors, shadings, and dimensions that replicate the realism of real plants
UV-protection to minimize fading of outdoor installations
A range of color boxes are available to customize your arrangement
Manufactured to ISO 9001 quality standards
Wind, freeze, and sun tested to endure harsh weather conditions
Fire tested and rated for increased safety
5-year warranty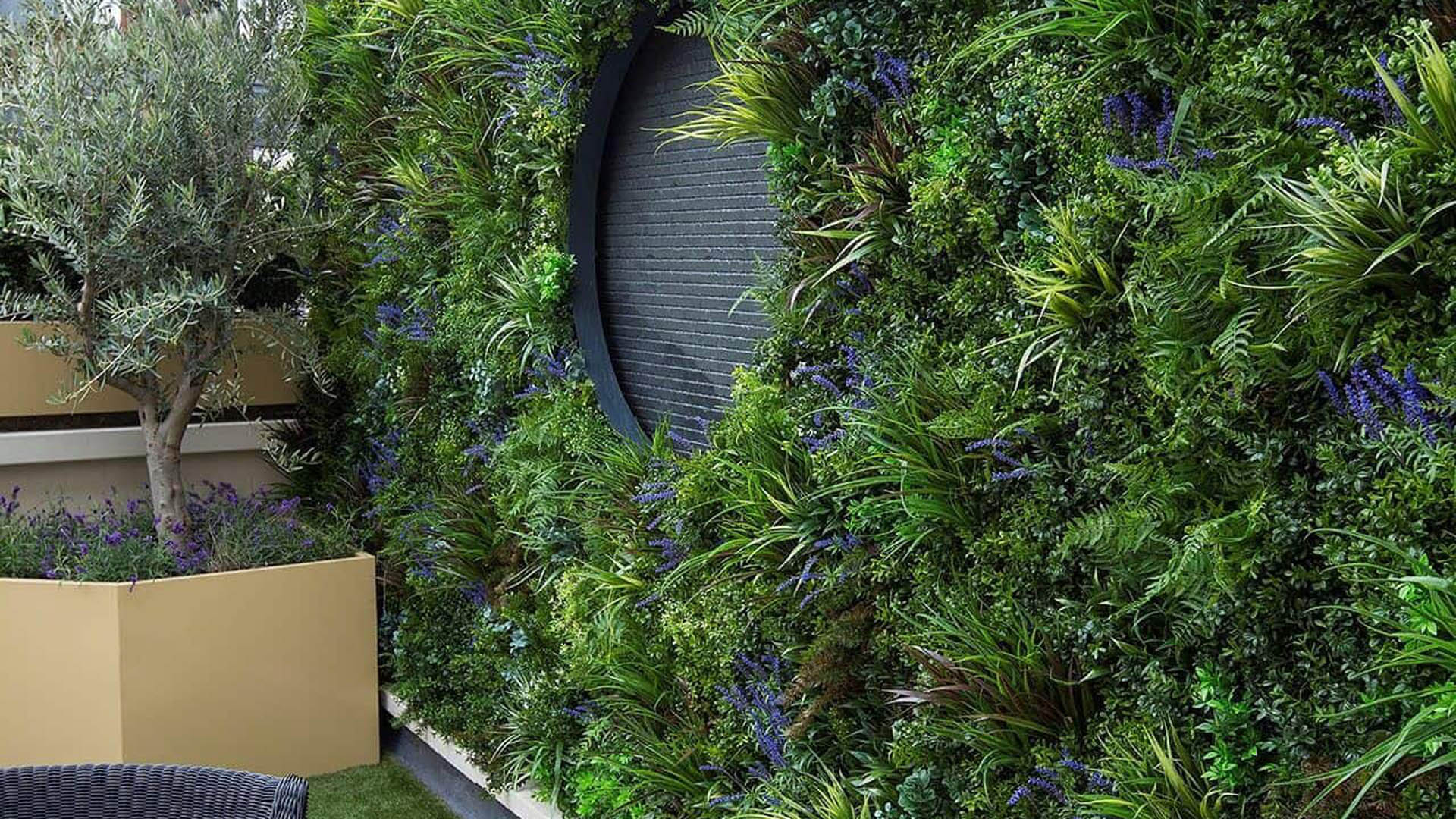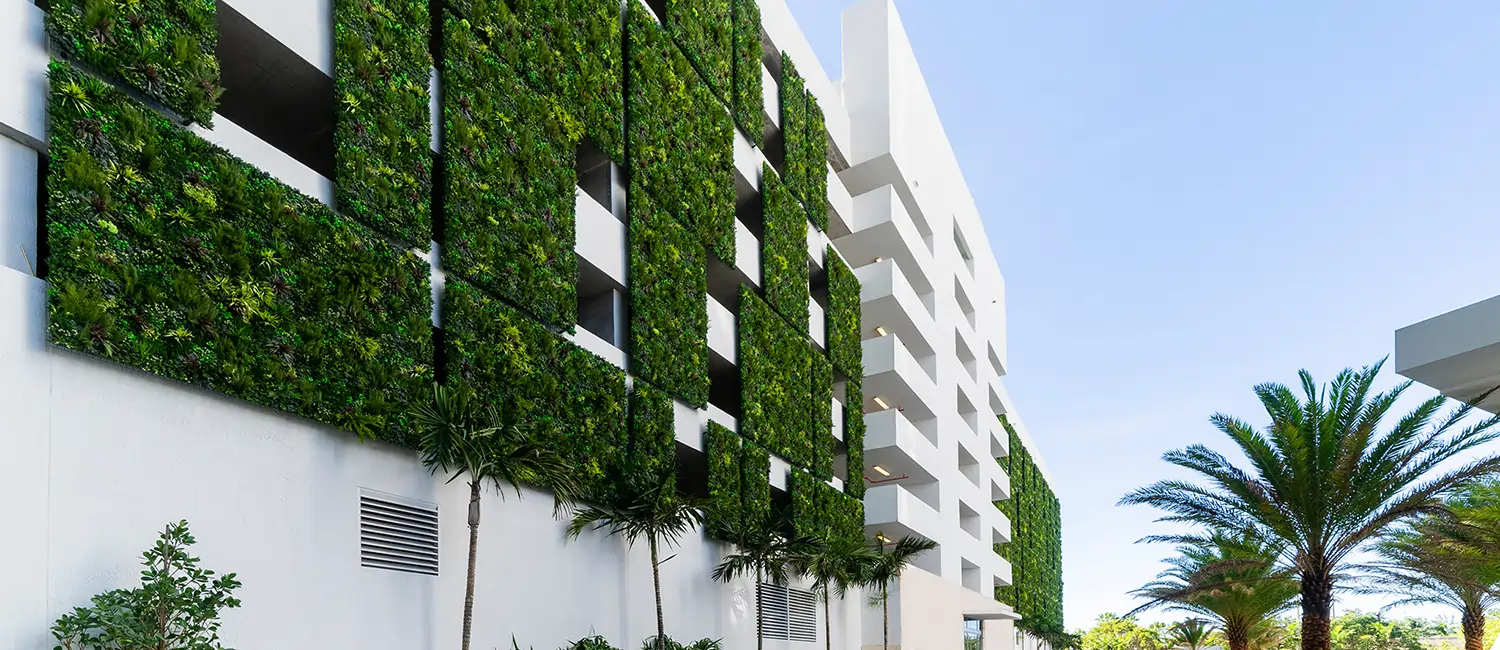 CUSTOMIZE YOUR ORANGE COUNTY SYNTHETIC GREEN WALL PANELS
Customize your Orange County living wall installation by choosing among a variety of bright color and lush texture boxes including a variety a different blossoms and fake plant types:
Soft Lavender Color Box
Spring Pink Color Box
Delicate White Color Box
Forest Flame Color Box
Soft Lavender Color Box
Spring Pink Color Box
Delicate White Color Box
Forest Flame Color Box
APPLICATIONS FOR ORANGE COUNTY SYNTHETIC LIVING WALLS
Commercial properties fall in love with VistaFolia® plant walls as a result of their many features as well as benefits and applications they fit into. Artificial living walls are luxurious and made from the most realistic faux foliage and ivies that continue to create long-lasting impressions for customers, employees, and more. It is in our nature to create exciting environments. The seamless foliage from VistaFolia® is designed to be adaptable and multifunctional. Our appealing solution can survive in even the toughest circumstances, regardless of your creative application, whether indoors or outside. From colorful airport facades to greener balconies, our green walls can change any place. Vertical plant gardens are perfect for both indoor and outdoor designs, large or small.
We make every effort to ensure that all of our beautiful plant panels are available to our clients for any purpose and in any location. Whether you're an architect, an interior designer, a company owner, or a homeowner, our experts will assist you in transforming your living area into a work of art.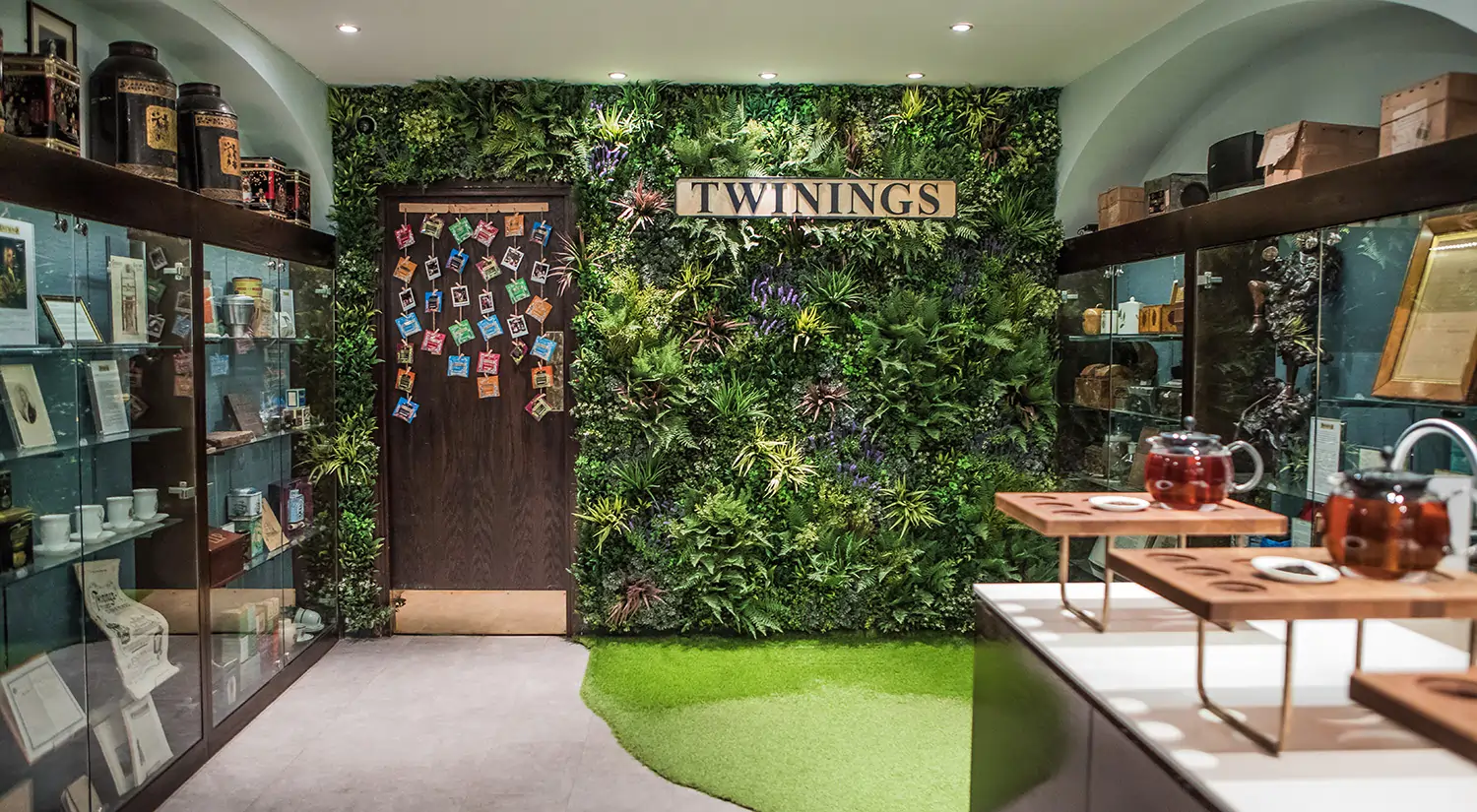 VISTAFOLIA® PRODUCTS ARE PERFECT FOR APPLICATIONS INCLUDING:
Hotels
Apartment complexes
Restaurants
Bars
Spas
Offices
Airports
Retail spaces
Shopping malls
Dealerships and more
We work closely with our clients to ensure that all of their creative ideas are achieved. For over 25 years, we've been offering excellent customer service and perfect installations. As a result, we've been able to hone our skills and provide you with the greatest artificial living wall available. Regardless of your lifestyle or budget, VistaFolia® and SYNLawn® have options for everyone. We take great satisfaction in offering our customers a high level of creativity and uniqueness in order to make their environment really unique.