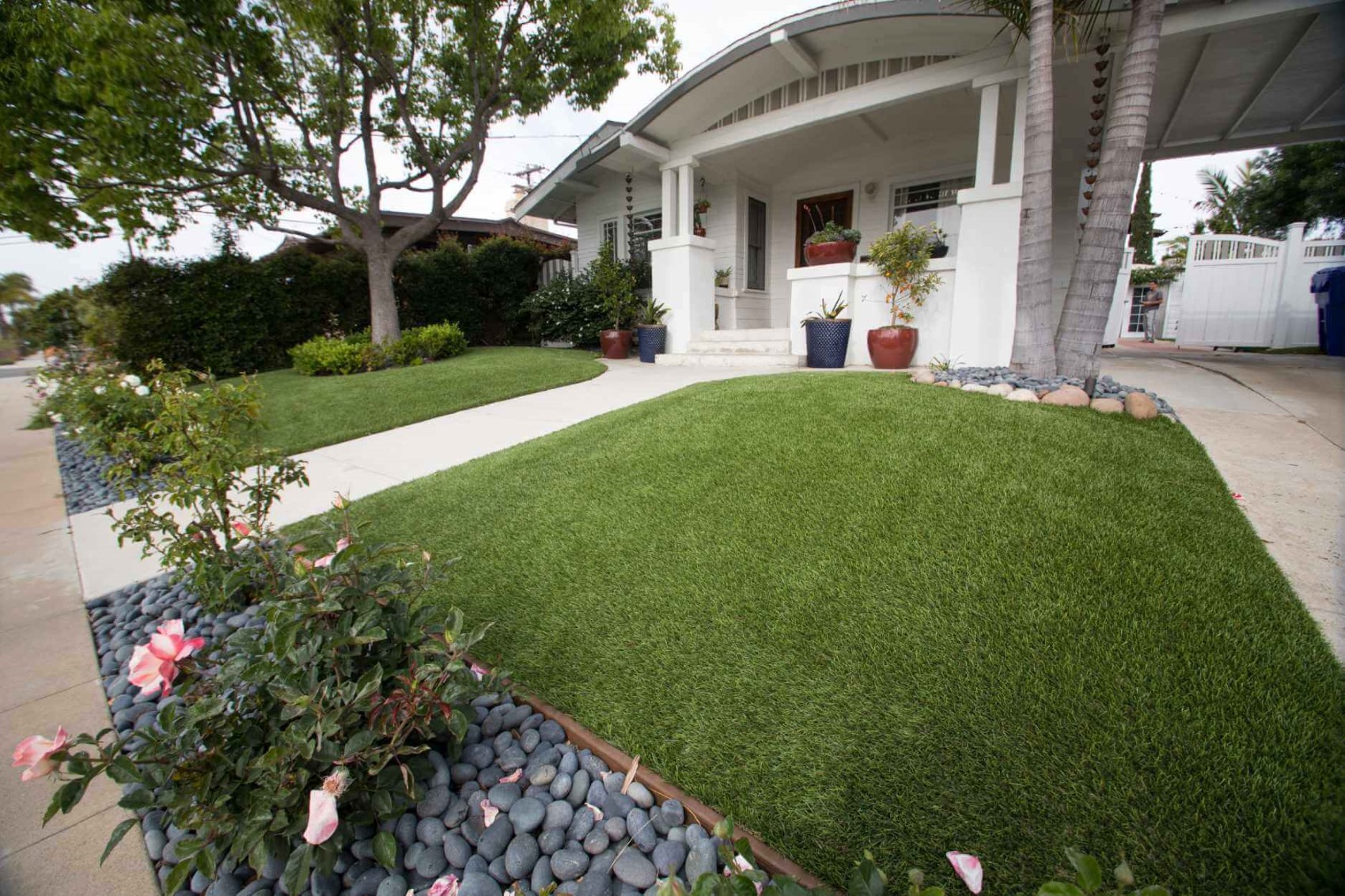 At SYNLawn Orange County, our team supplies and installs USDA-certified artificial grass in Orange County, CA. Throughout the artificial grass industry, there are many competitors that claim to provide environmentally friendly grass alternatives. However, SYNLawn is the only company that will go above and beyond to provide plant-based Orange County artificial grass that is USDA-Certified. At SYNLawn Orange County, one of our highest priorities is creating synthetic turf products that promote environmental sustainability. This means exploring the seemingly endless possibilities that we have in front of us to make them a reality.
In order to receive this incredible certification, products must include a minimum of 60% bio or plant-based content. We not only offer synthetic grass that meets this minimum, but we are also proud to offer options that include up to 80%. Plus, at SYNLawn Orange County, our luxury artificial lawns are proven to conserve tens of thousands of gallons of water, significantly reduce carbon emissions, and prevent negative impacts on local landfills.
AMERICAN FARMERS HELP MAKE ORANGE COUNTY, CA ARTIFICIAL TURF POSSIBLE
SYNLawn Orange County is proud of its many partnerships. One of the most notable that makes it possible to provide the most eco-friendly synthetic grass on the market is with American soy farmers. U.S. soy farmers align with our ideals for promoting environmental sustainability.
It is with their help that we can locally source soybeans, soybean oil, and sugar cane to replace harmful components from our manufacturing process. As a result, we utilized these materials to create our exclusive EnviroLoc+ plant-based backing system. EnviroLoc+ alone replaces 60% of petroleum-based components from our Southern California artificial turf.
SYNLawn Orange County is part of an initiative to meet the increasing demand for earth-friendly grass alternatives. As a distributor for a leader in the synthetic turf industry, we feel that it is our duty to take every step that we can to make this a possibility through ultra-realistic synthetic turf that is perfect for a comprehensive and growing list of applications, including lawns, landscaping, putting greens, and more.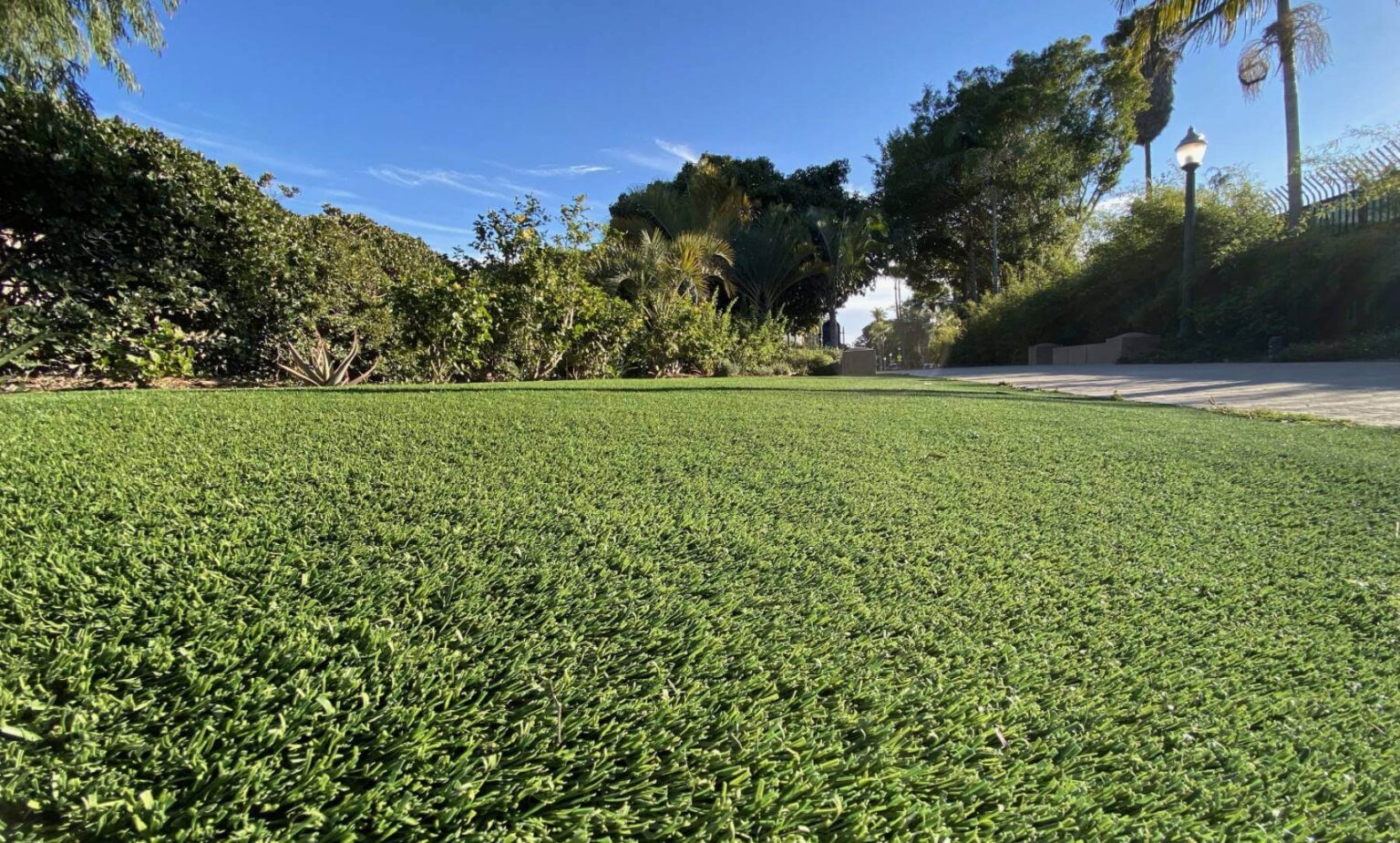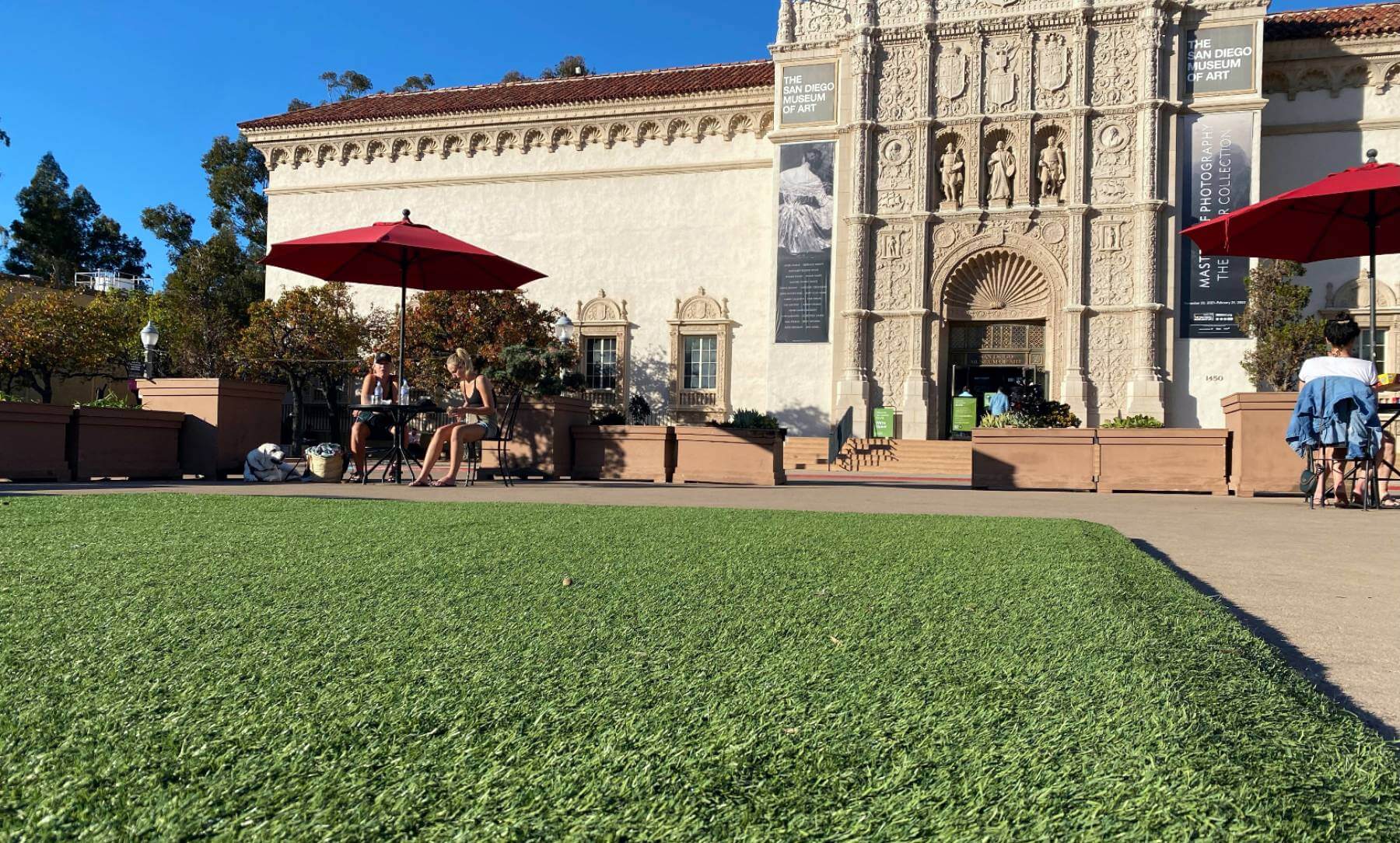 THE ENVIROLOC+™ BACKING SYSTEM
The EnviroLoc+ Backing System is a multi-layer component system made from soybean oil that locks in durable grass fibers, helping to extend the product's life cycle. In addition, this incredible backing system is responsible for providing an incredible drainage rate of 1,200 inches per hour, the highest drainage rate available to allow for near-immediate use after your landscape comes in contact with liquids. Other benefits include:
Less fiber loss for a more environmentally responsible approach to turf
Reduces algae and fungi growth to help alleviate allergies in the environment with an exclusive antimicrobial by Sanitized®
The long-life expectancy of SYNLawn turf reduces the impact on landfills, eliminates emissions from lawn care tools, and saves precious water resources.
ELIMINATE MAINTENANCE AND ENJOY YOUR SAVINGS
Orange County residents and commercial clients have one thing in common when it comes to their landscape: they want it to look beautiful year-round but simply do not have the time to devote to the necessary maintenance needed for this to be a possibility. Fortunately, at SYNLawn Orange County, our USDA artificial turf requires nothing more than an occasional leaf blowing or hose down to keep it looking beautiful. Our customers will also be happy to know that from the moment our installations are complete that they will be able to cut their water bills. In addition, you will no longer need to waste money on lawn equipment or hire a maintenance crew for the times that you are your busiest.
Did you know that our synthetic turf can substantially reduce your carbon emissions? It only takes one gas-powered lawn mower to emit nearly 100 pounds of carbon throughout the year. Make yesterday the last day that you mow your lawn and enjoy the incredible time, money, and resource savings provided by the highest quality artificial grass that Orange County has to offer.