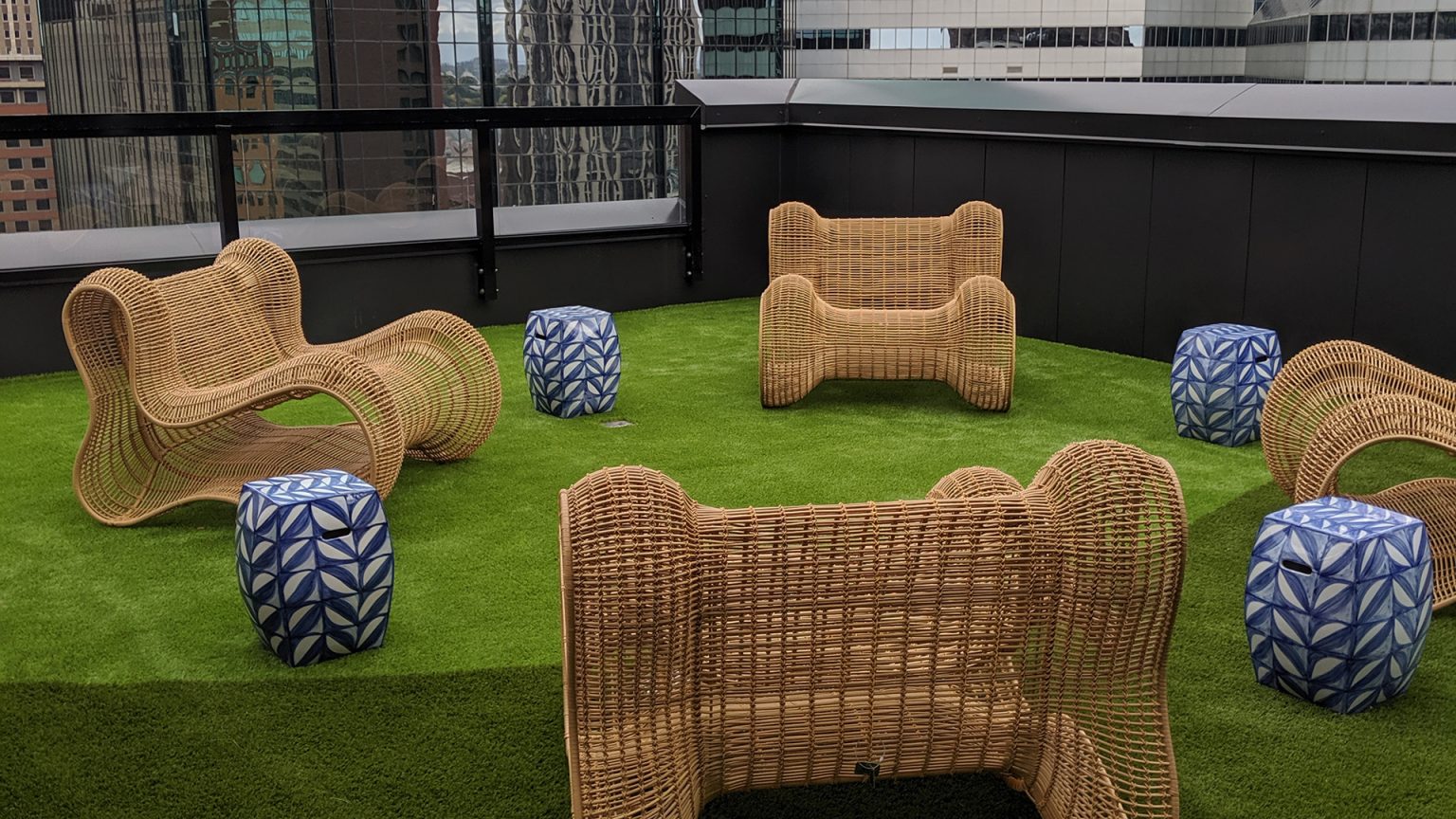 At SYNLawn, we are constantly evolving. From our ground-breaking synthetic grass technologies to our unmatched safety standards, we continue to lead the turf industry year after year. This is the reason that we set out to become the most eco-friendly Orange County artificial turf company to date. We understand that we must provide products that offer an environmentally responsible alternative to traditional grass. Our products look out for the environment as well as open the door for new jobs and save our customers incredible amounts of time and money on maintenance and rising water bills.
The Plant-Based EnviroLoc+™ Backing System
The EnviroLoc+ Backing System, proprietary to SYNLawn, is a multi-layer component system that "locks" in durable grass fibers, extending the product's life cycle. The EnviroLoc+ Backing System, which is made in the United States, substitutes a significant amount of petroleum-based polymers with bio-based polymers made from renewable resources such as soybean oil from American farmers.
Created with a durable 2-part woven backing for a fuller tufted look
Locks turf fibers to the base to prevent shedding and increase product lifespan
Less fiber loss for a more environmentally responsible approach to synthetic grass
Reduces algae and fungi growth to help alleviate allergies in the environment with an exclusive antimicrobial by Sanitized®
The long-life expectancy of SYNLawn Orange County artificial grass reduces the impact on landfills, eliminates emissions from lawn care tools, and saves precious water resources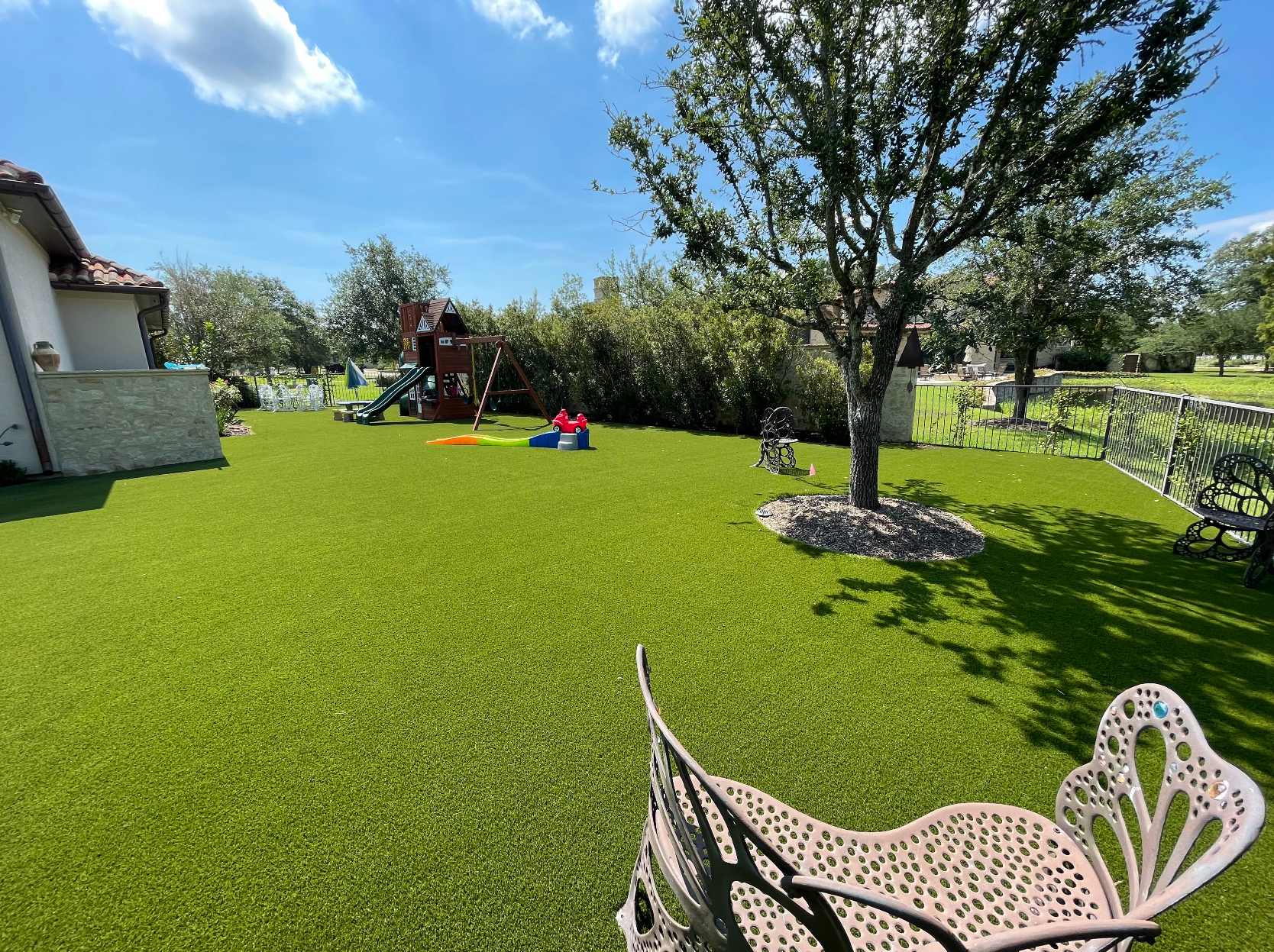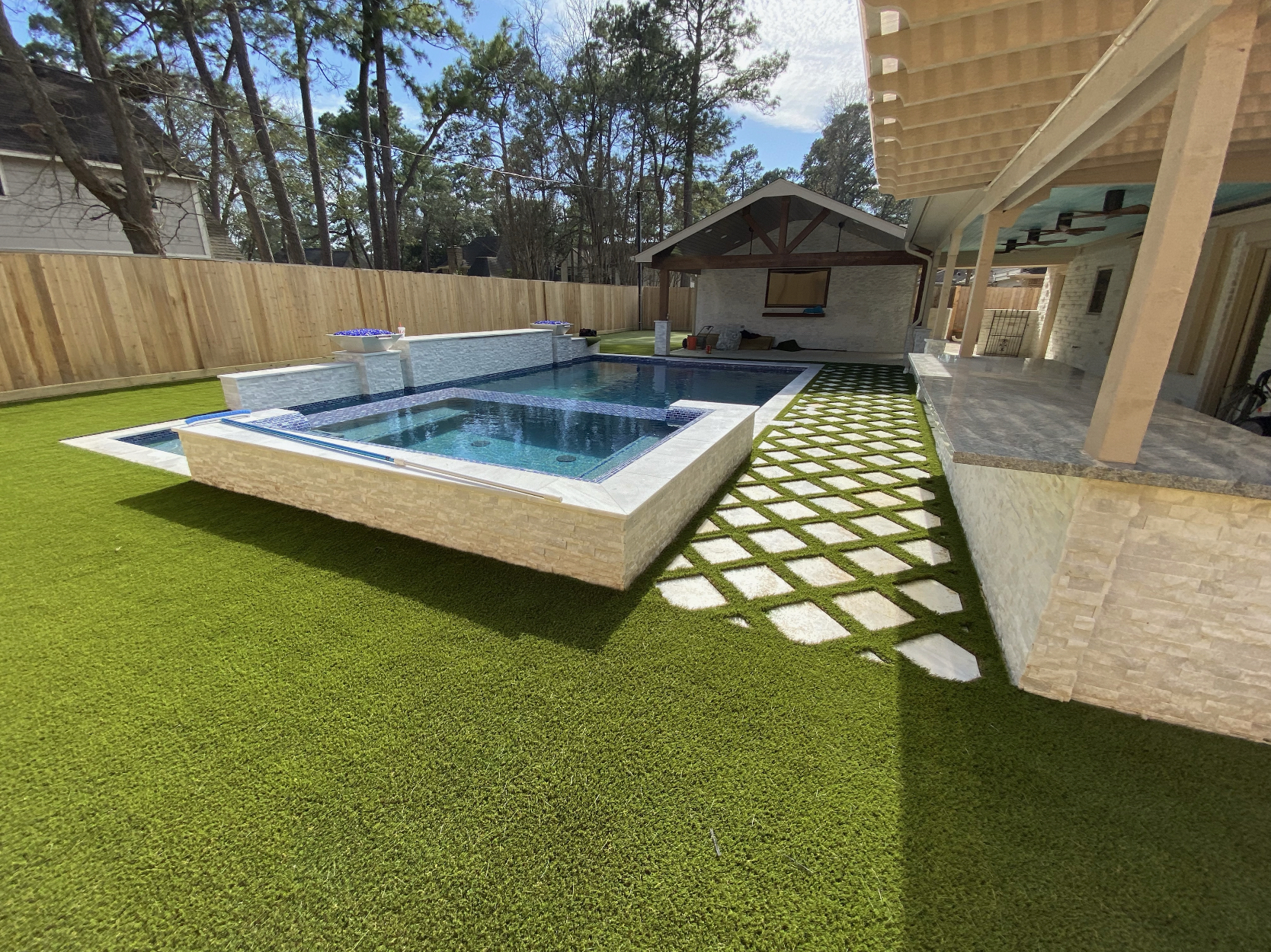 US SOY FARMERS HELP US ACCOMPLISH OUR MISSION
We could not accomplish our mission alone. We work closely with US soy farmers so that we can source eco-friendly materials including sugar cane and soybean oil. We do this so that we can significantly reduce the use of petroleum in our manufacturing process. The use of sustainable soybeans farmed by US farmers replace typical polyols in our proprietary EnviroLoc+ backing. This exclusive turf backing is one of the key components in our commitment towards providing eco-friendly synthetic turf products. Our products help us conserve water, reduce carbon emissions, and prevent landfill impact.
Eco-Friendly Products Save Time and Money
Time and money play a substantial role in maintaining your landscape. With our busy lives these days, landscape upkeep is never at the top of our list of things to do. With the eco-friendly products we provide, we make it possible to eliminate maintenance from your routine. This means no more mowing, trimming, weed whacking, watering, and more. No more spending money on equipment or landscape crews. On average, Orange County synthetic grass saves our customers an average of 50 to 70 percent on their water bills and conserves thousands of gallons of water yearly. Take back your time and money and reinvest it into all of the other things that make you happy in life, like spending time with your family and friends!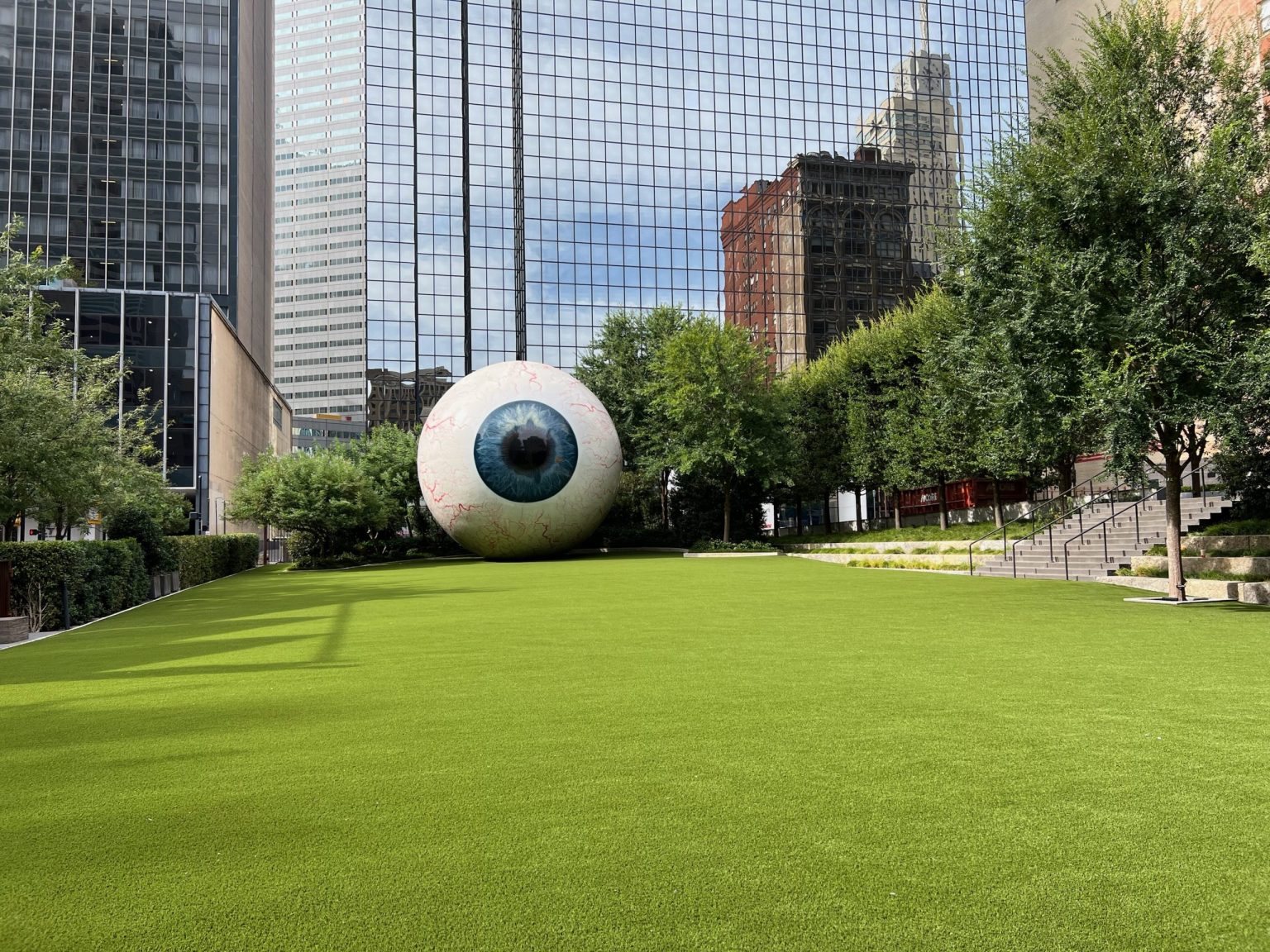 THE ONLY PROVIDER OF USDA-CERTIFIED ARTIFICIAL TURF
So, what truly sets SYNLawn apart from its competitors? We are the only manufacturer of USDA-certified artificial grass. Our products hold the highly coveted USDA designation, indicating that they include a significant proportion of bio-based content. To achieve this, products must contain a minimum of 60% plant-based materials. In some cases, SYNLawn can confidently offer up to 80%. The synthetic grass market is bursting with possibilities, thanks to the rising demand for environmentally acceptable green building materials. That's why SYNLawn products are the safest, cleanest, greenest, and most ecologically sustainable grass on the planet.
pRODUCTS
Browse our incredible selection of high-quality products to find the right synthetic turf for your needs.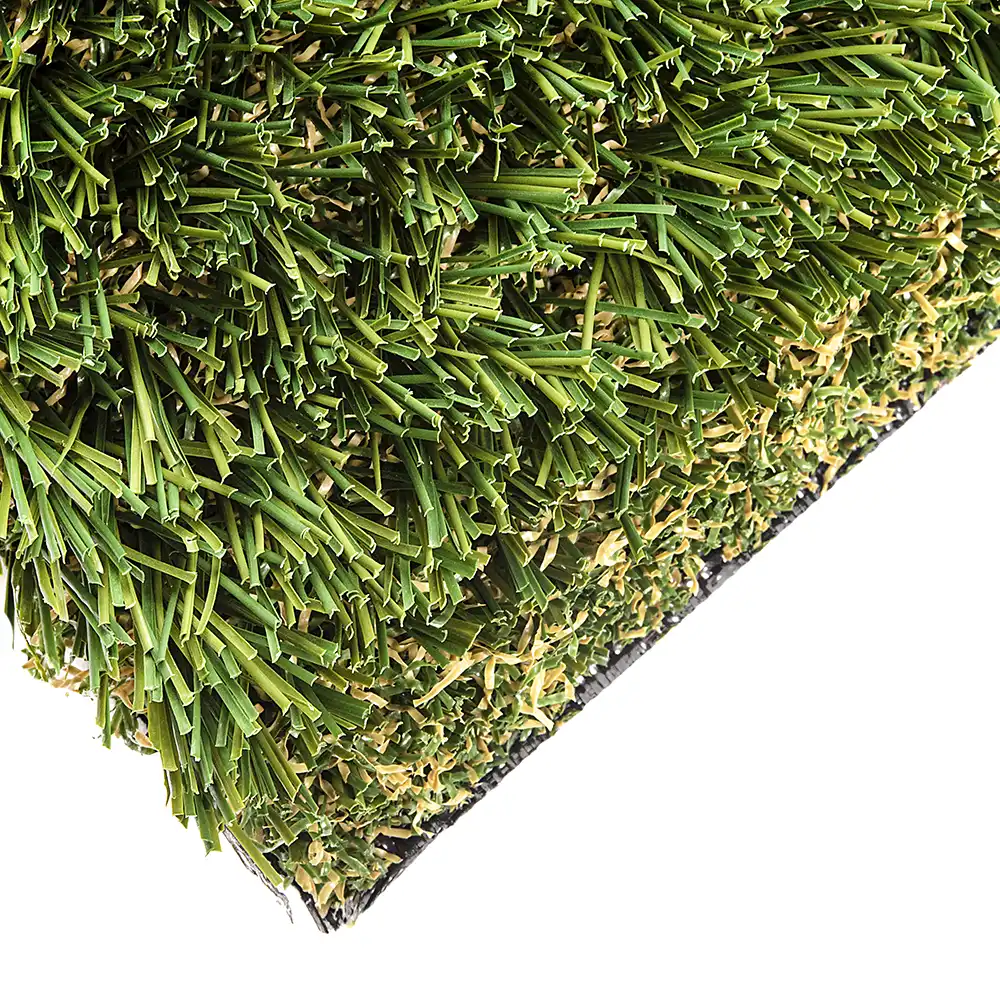 SYNPro 90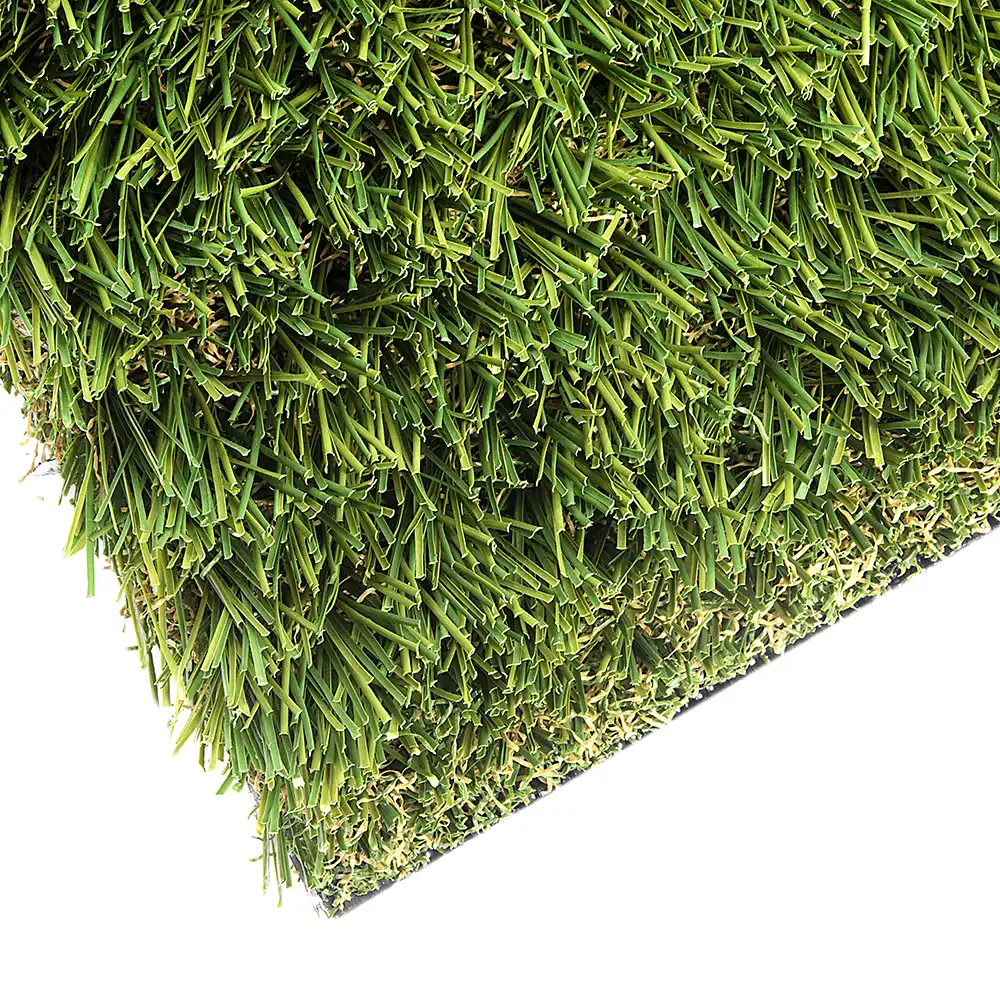 SYNPro 68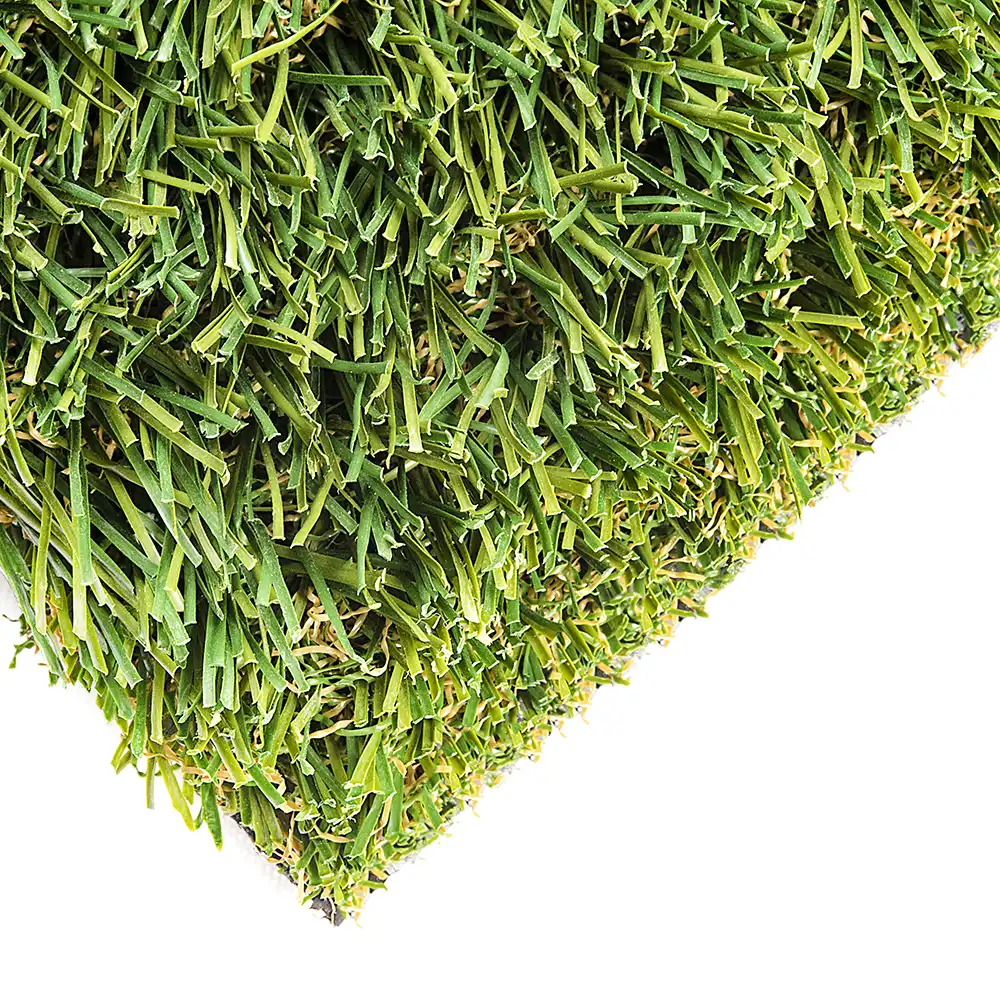 SYNPro 58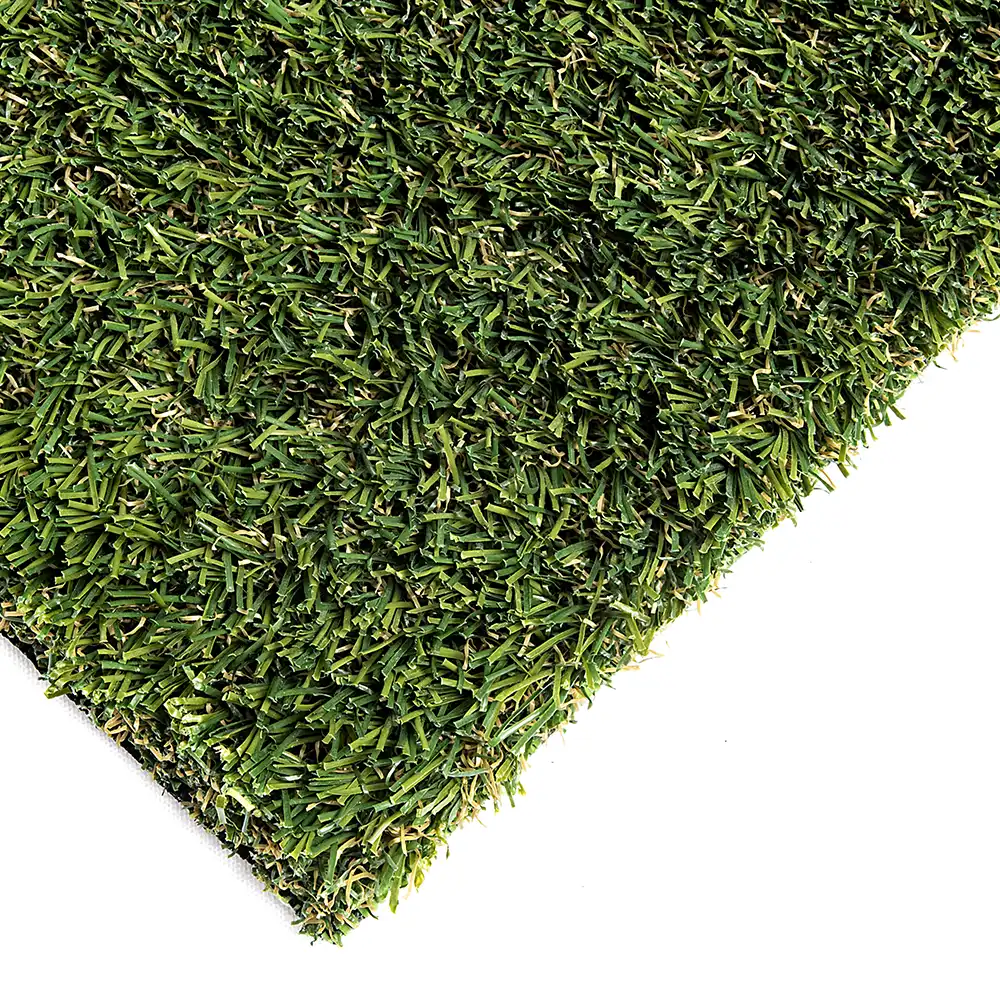 SYNPro 45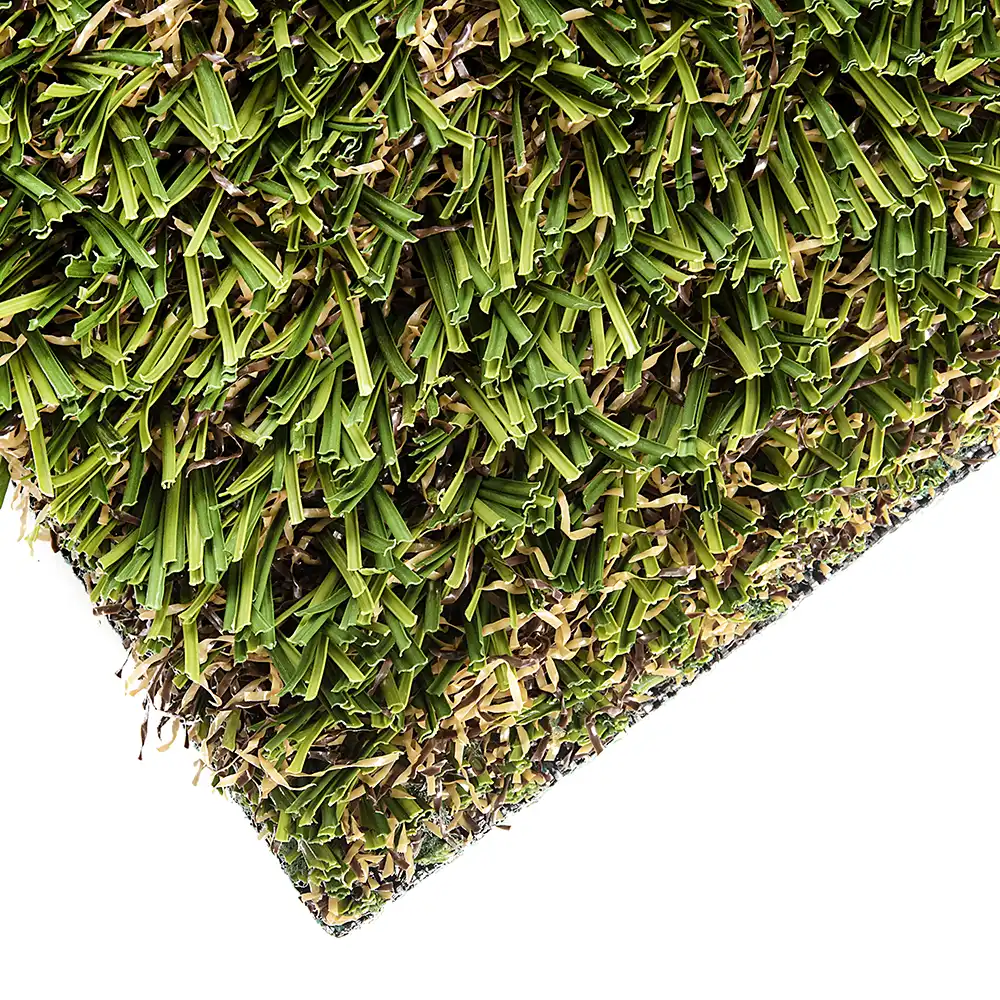 SYNFescue 80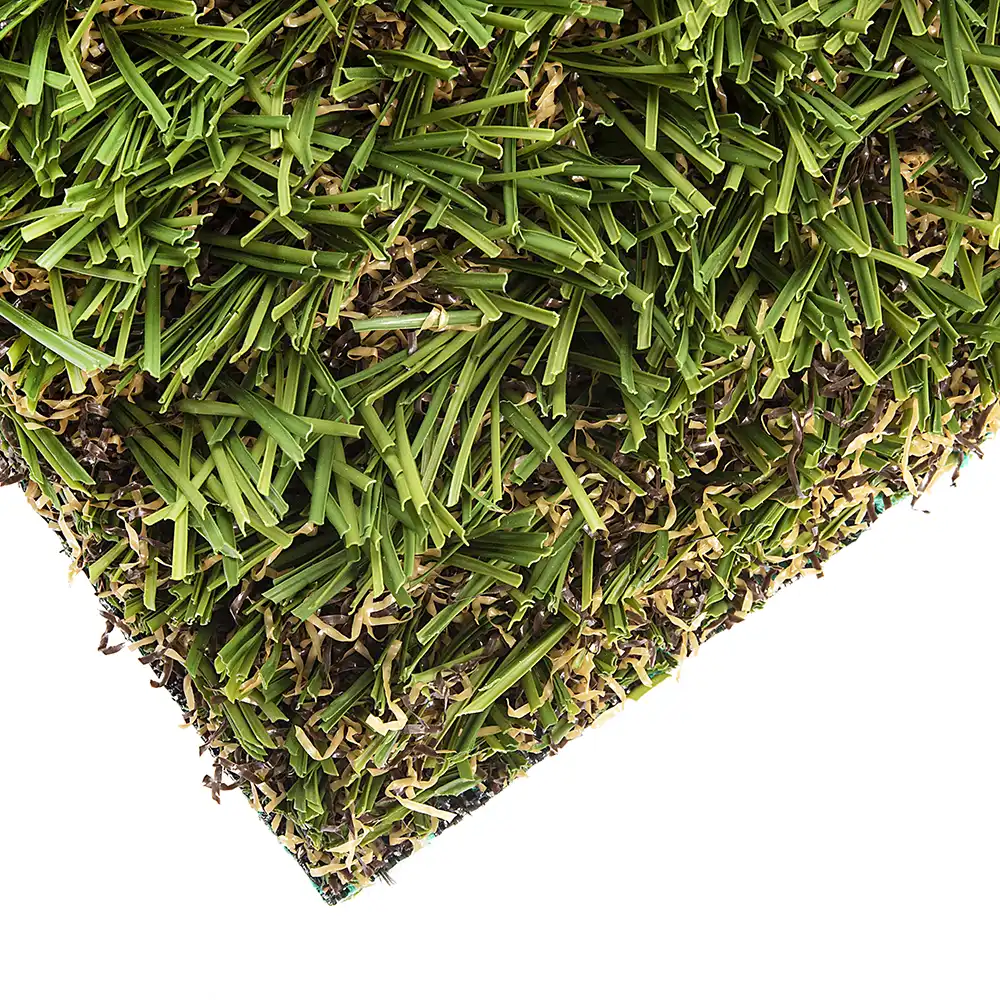 SYNFescue 70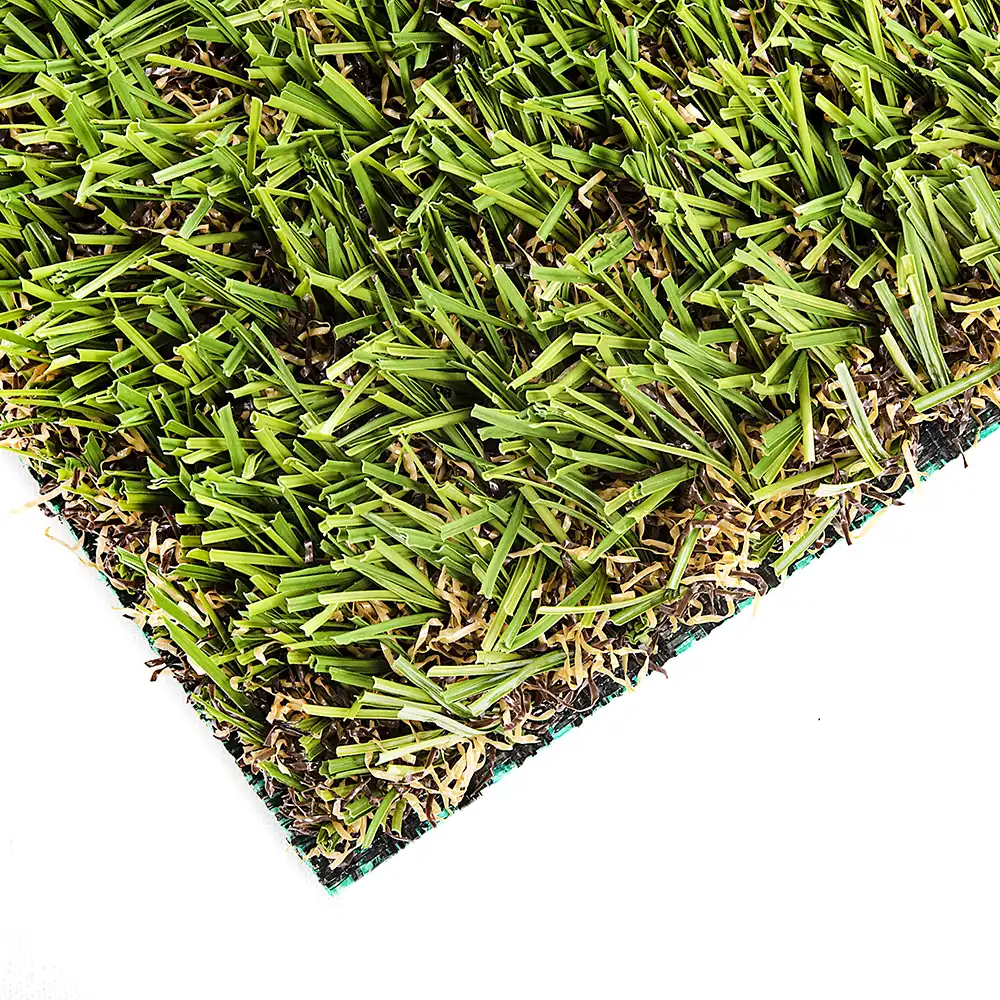 SYNFescue 60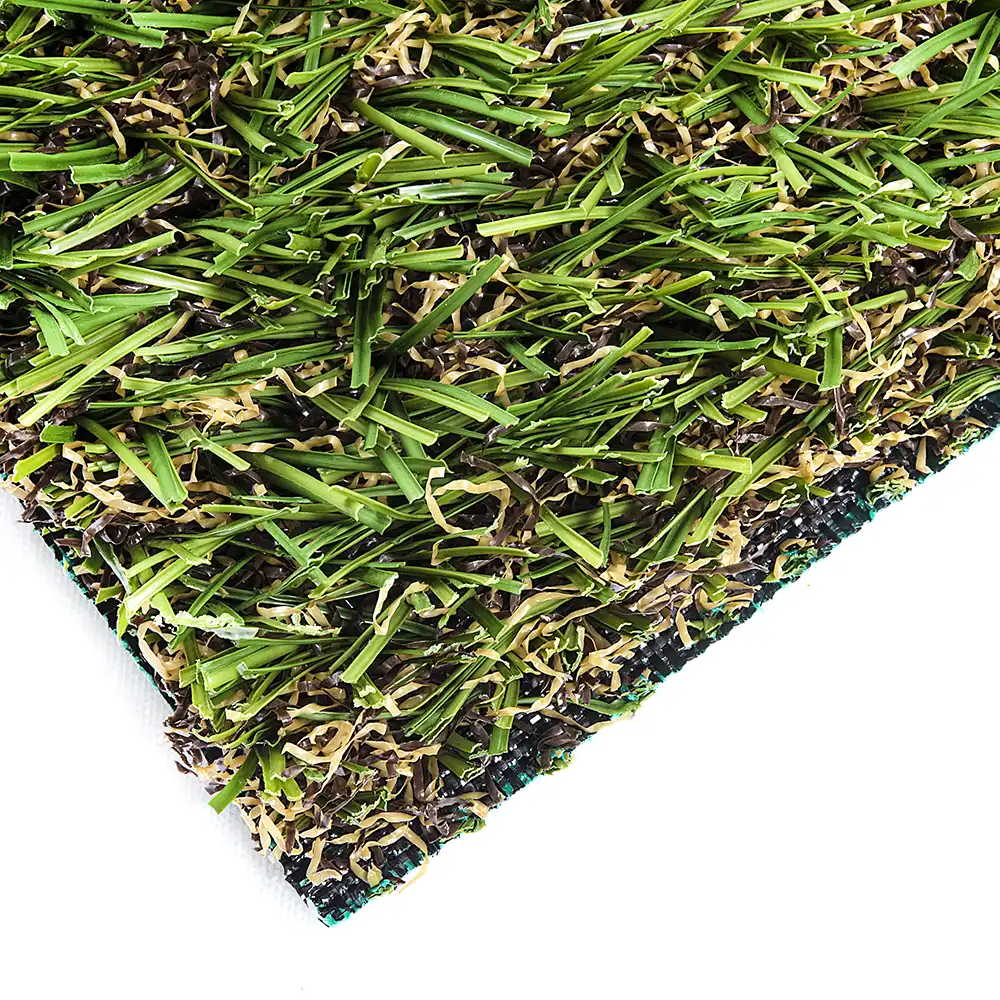 SYNFescue 50
View All Artificial Grass Products