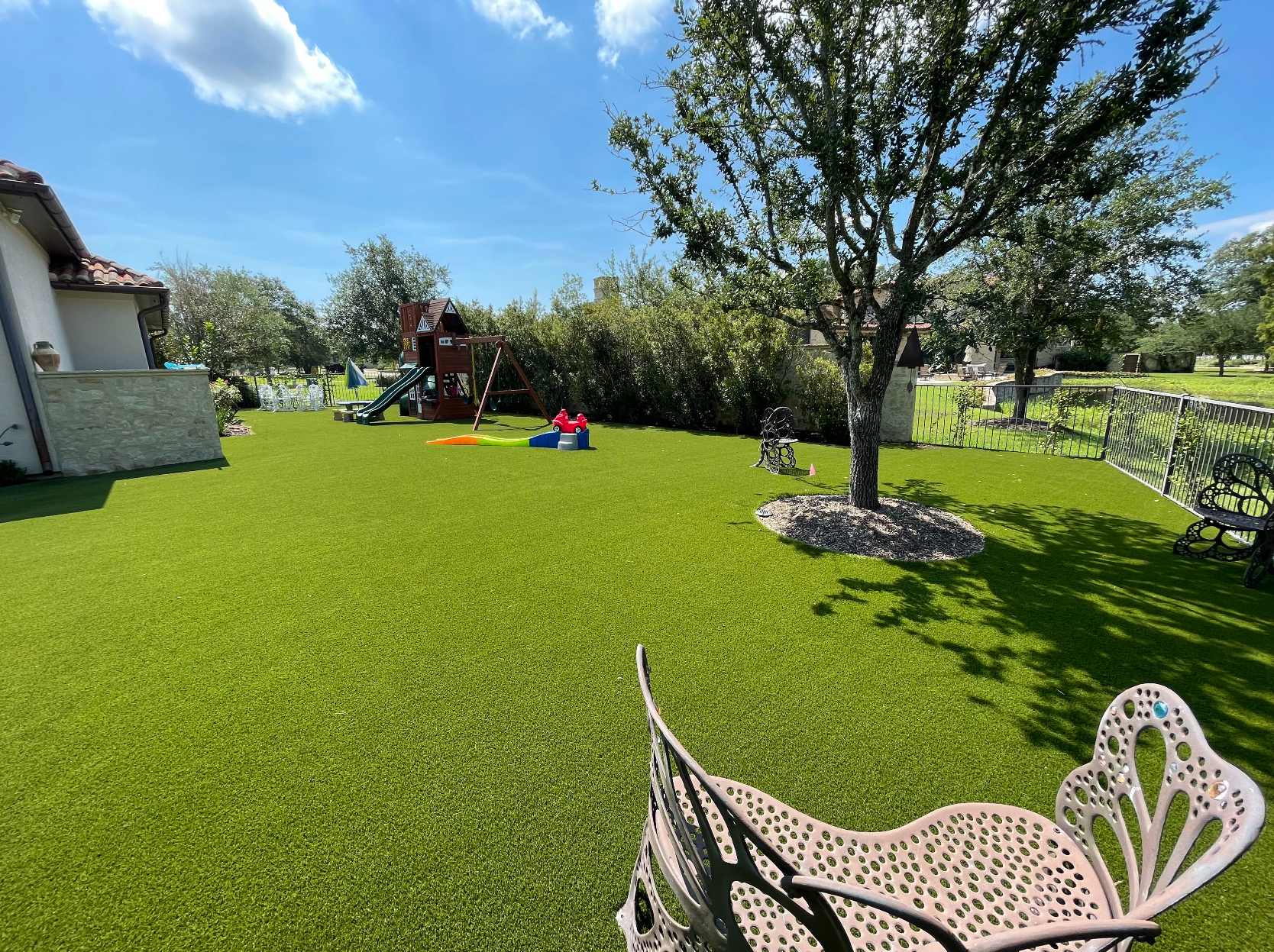 Orange County residents are loving their brand-new artificial grass lawns from SYNLawn® and love the benefits that are included even more. Residential artificial lawns have become a popular solution to water-saving issues.
FINDING THE RIGHT ARTIFICIAL GRASS SOLUTION FOR YOU
According to environmentalists, approximately 9 billion gallons of water are used every day to irrigate lawns across the United States. This alarming statistic is reason enough to do our part and conserve water. Consider a synthetic grass lawn that does not need to be watered or mowed. Even better, it remains gorgeous and rich green all year, regardless of the heat or cold. Artificial grass offers an exceptionally beautiful appearance all year long.
Orange County artificial grass from SYNLawn® is revolutionizing the way that customers design their landscapes and living spaces. For more than 50 years, SYNLawn® has spent countless hours researching and developing technology and benefits that set us apart from all of our competition and have made us a leader in the artificial turf market. No other company can provide the level of excellence our products will.
SYNLawn® synthetic grass in Orange County is designed to save you time and money. Traditional grass requires seemingly endless hours of maintenance to keep the glow of your lawn. Additionally, sprinkler systems are expensive and waste an incredible amount of water year after year. SYNLawn® products do not require upkeep allowing you to reinvest your time and money back into what matters the most to you.
SYNLAWN® ARTIFICIAL TURF IS PERFECT FOR ANY APPLICATION OF ANY SIZE. WE OFFER AN IMPRESSIVE COLLECTION OF TURF PRODUCTS IN ORANGE COUNTY, THAT ARE PERFECT FOR:
Lawns
Rooftops
Patios
Pet Areas
Landscapes
Decks
Pool Areas
Backyard Playgrounds and More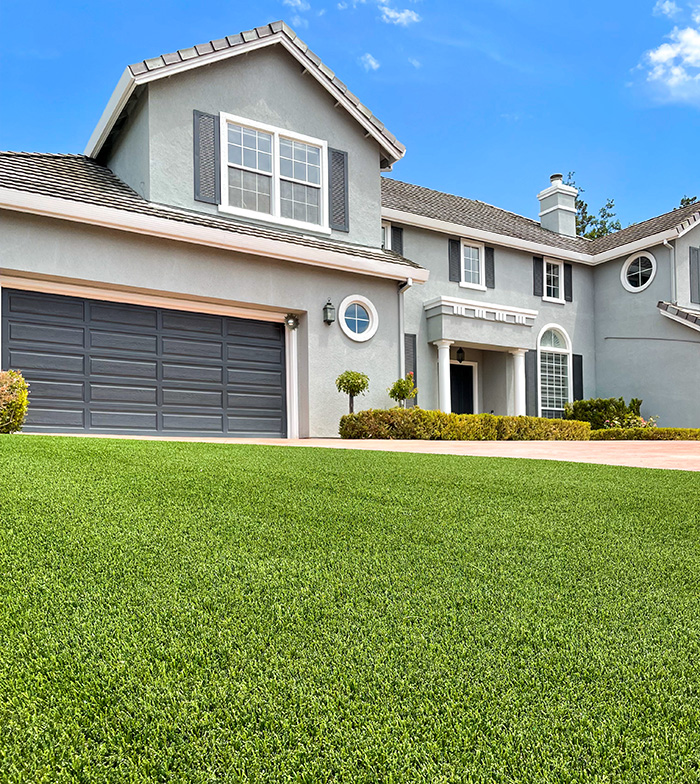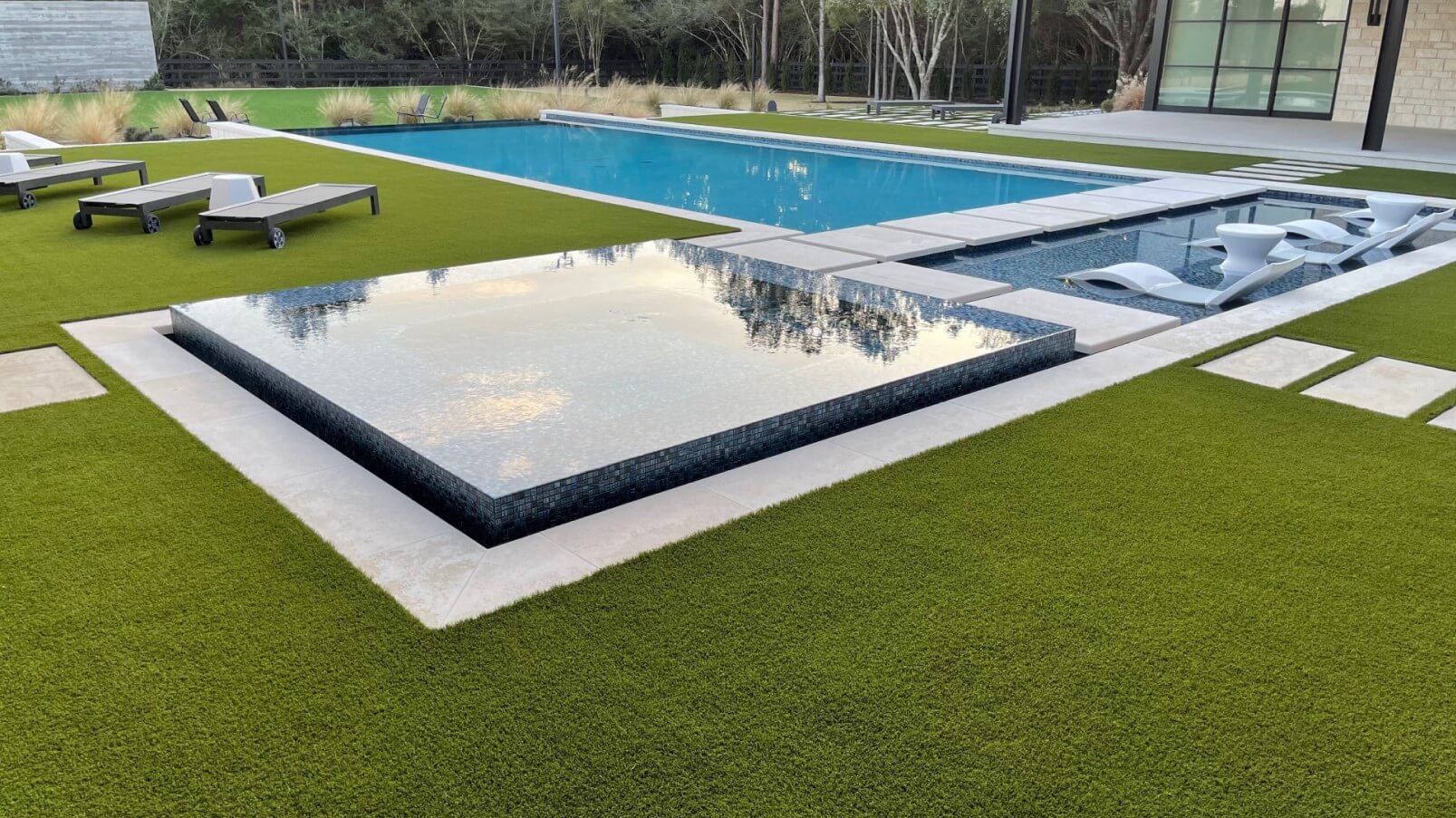 THE INCREDIBLE BENEFITS OF ORANGE COUNTY SYNTHETIC GRASS INSTALLATION
SYNLawn® Orange County artificial turf is the safest, most durable, and eco-friendly available to date as a result of our many relationships and technologies. One of the most notable is our exclusive Super Yarn™ technology. Super Yarn™ is the result of a combination of three unique components that make up this cutting-edge yarn formula.
Sanitized® Antimicrobial – effectively eliminates 99% of bacteria, unwanted pests, as well as stains and orders caused by pet waste
DualChill™ IR Reflective Technology – prevents fading from direct sunlight exposure even in harsh climates
StatBlock™ Anti-Static – inhibits the accumulation of static electricity on turf surfaces
We partner closely with US soy farmers to locally source eco-friendly materials such as sugar cane and soybean oil to create recyclable eco-friendly products. Our EnviroLoc™ backing system is an incredible example of what is possible with these materials. EnviroLoc™ does just that. It lock-in turf fiber to prevent shedding and increase the lifetime of our products. EnviroLoc™ is a two-part woven backing system that additionally helps prevent fungi and algae from with the inclusion of our Sanitized® antimicrobial.
Ecologically conscious customers love our products because they greatly reduce the use of petroleum materials and cut down on carbon emissions in both the manufacturing process and from the use of lawn equipment. In addition, SYNLawn® is proudly the first artificial grass company to provide products that boast USDA certification. This certification highlights products that contain more than 60% bio-based content. We are proud to offer recyclable products that live multiple life cycles and not only return on investment but give back to the environment.
pRODUCTS
Browse our incredible selection of high-quality products to find the right synthetic turf for your needs.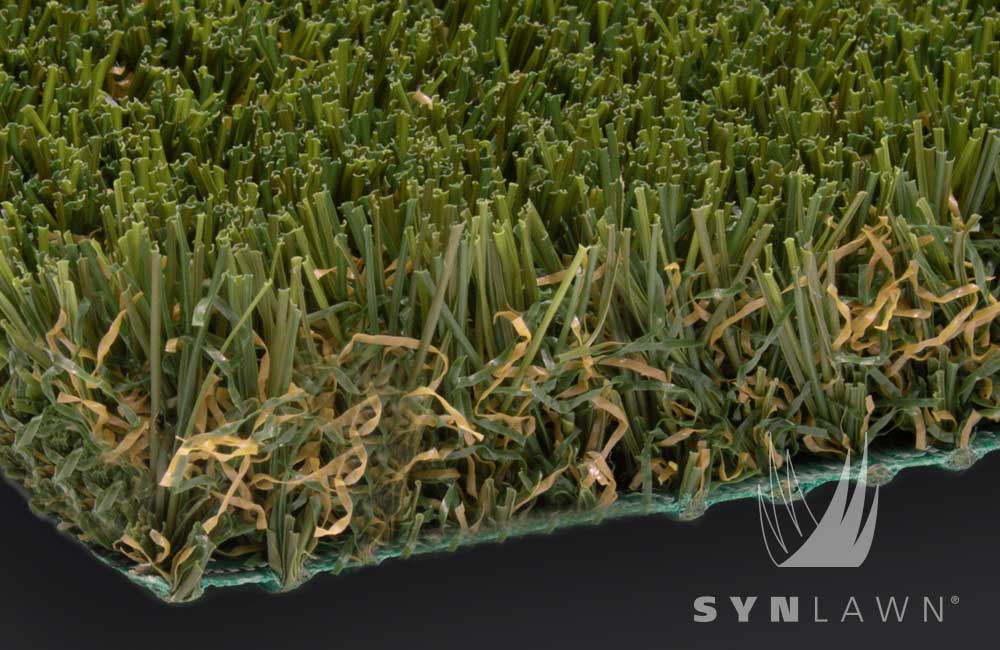 SYNAugustine 847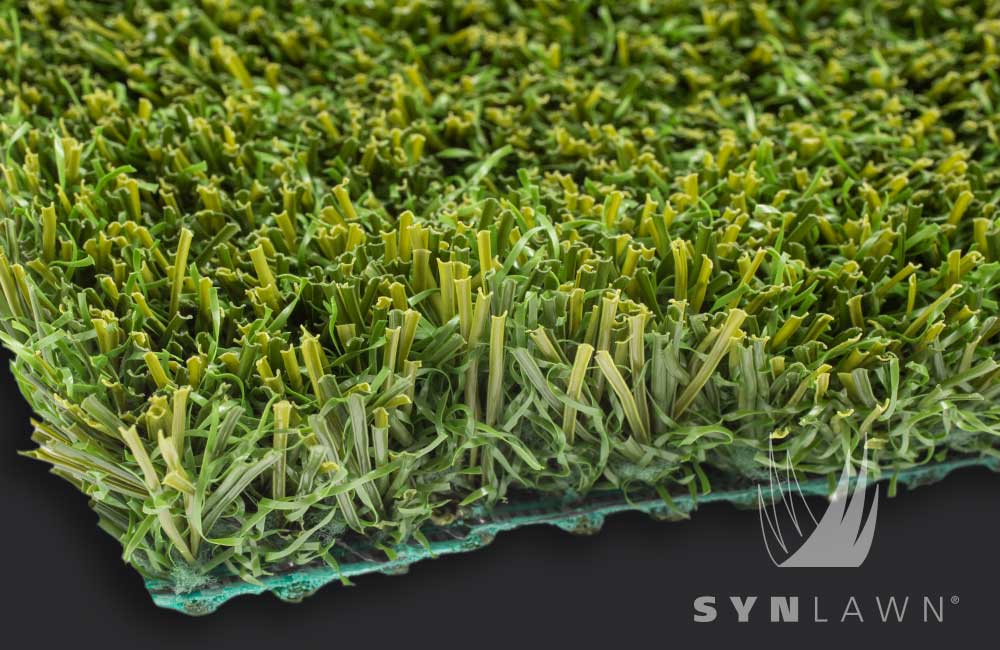 SYNTipede 321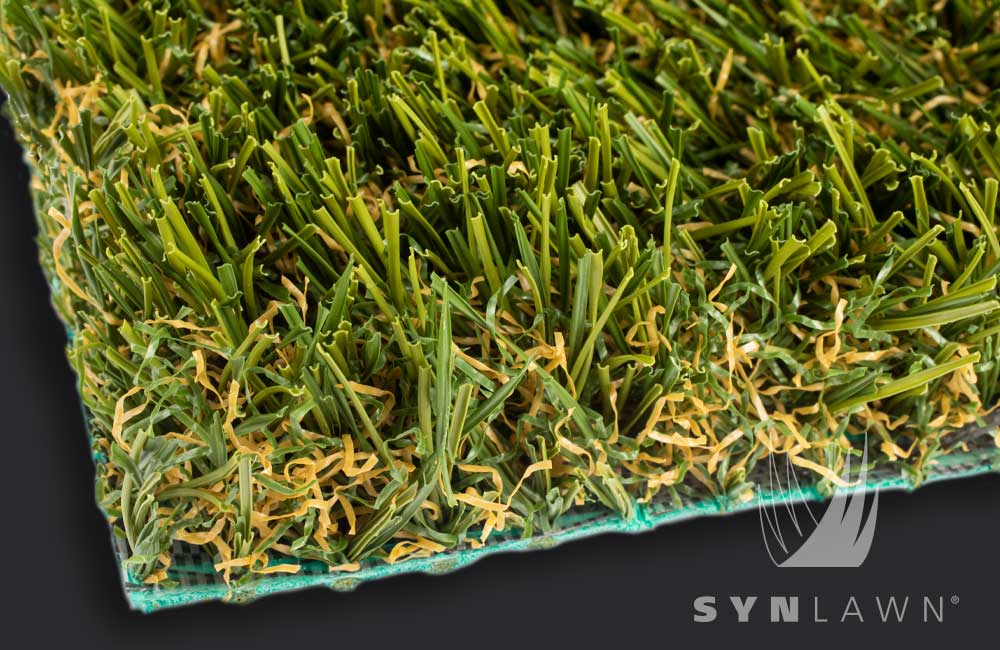 SYNPro 60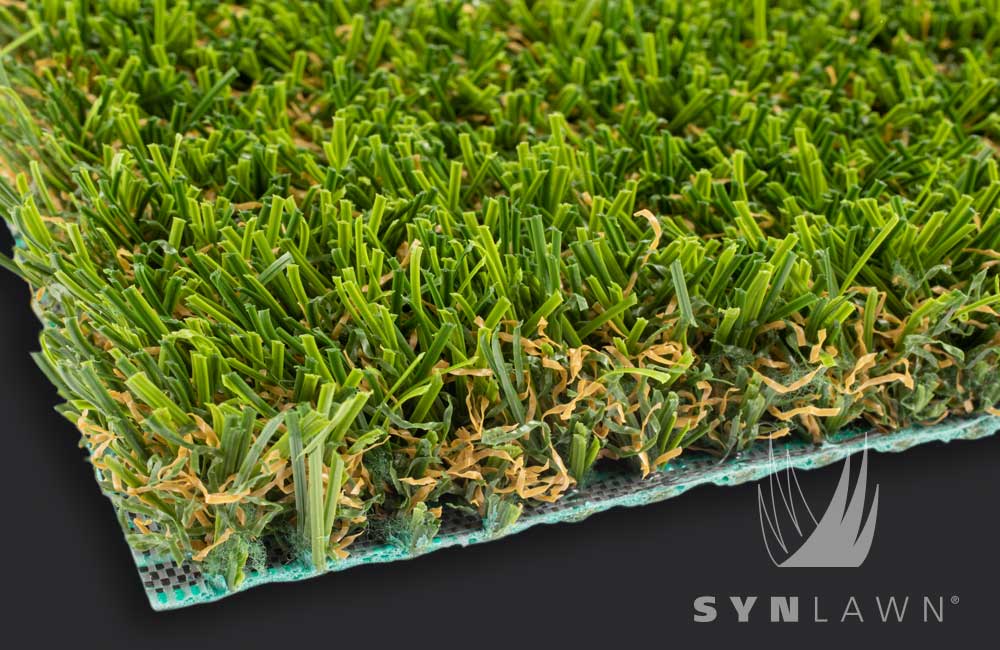 SYNSport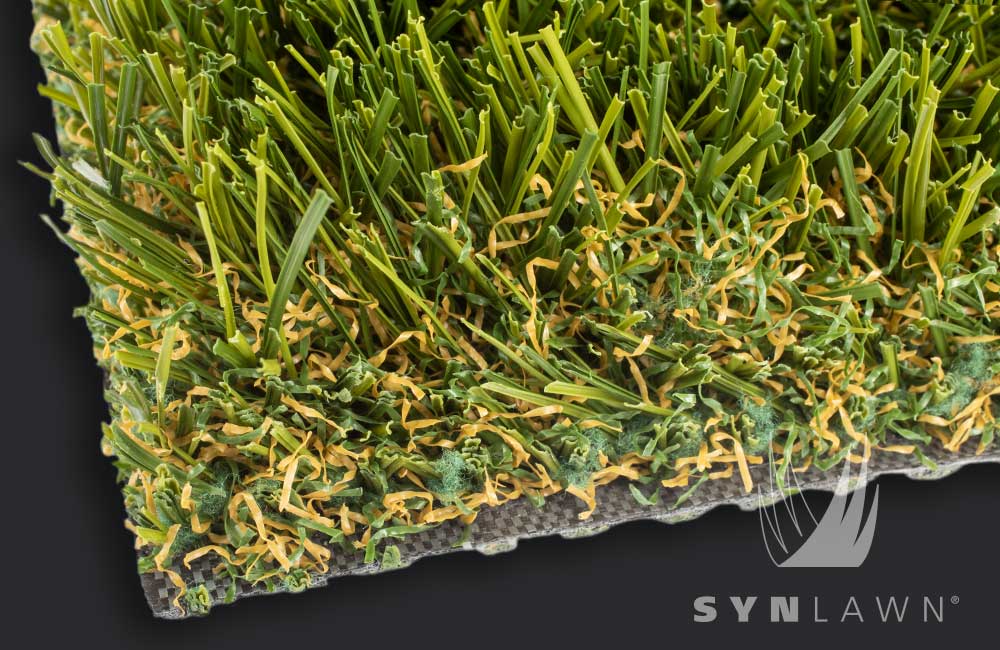 SYNPro 70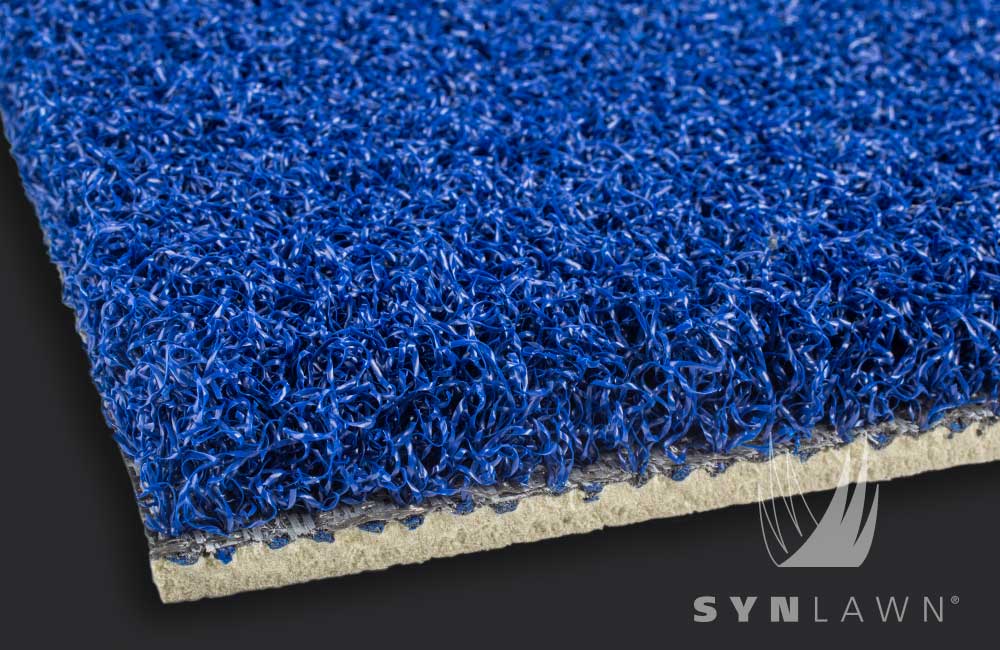 SYNPlay 48 (with pad)
SYNMod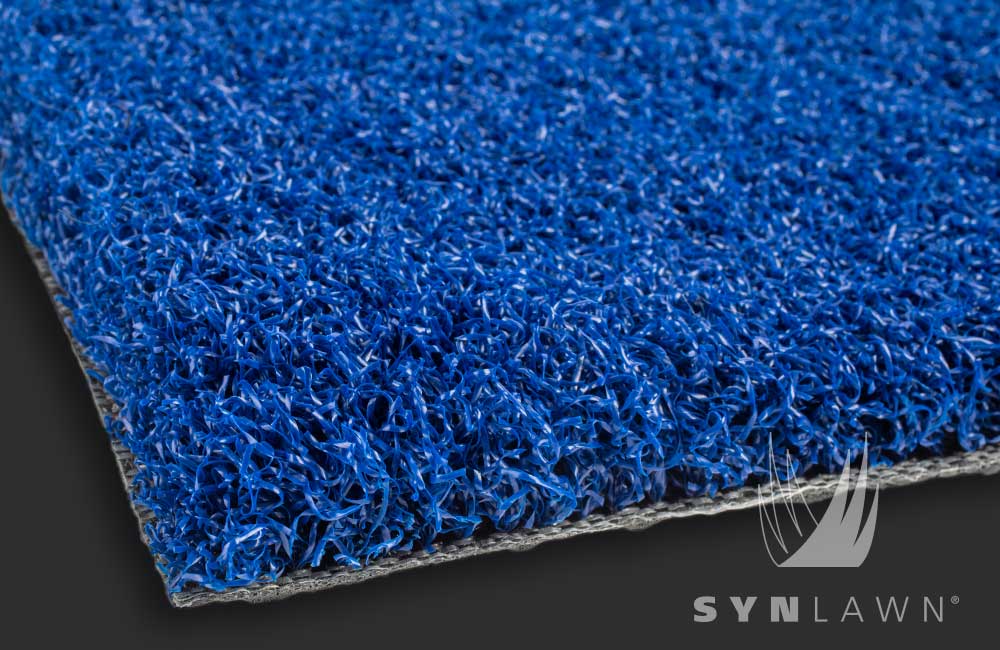 SYNPlay 48 (no pad)
View All Artificial Grass Products