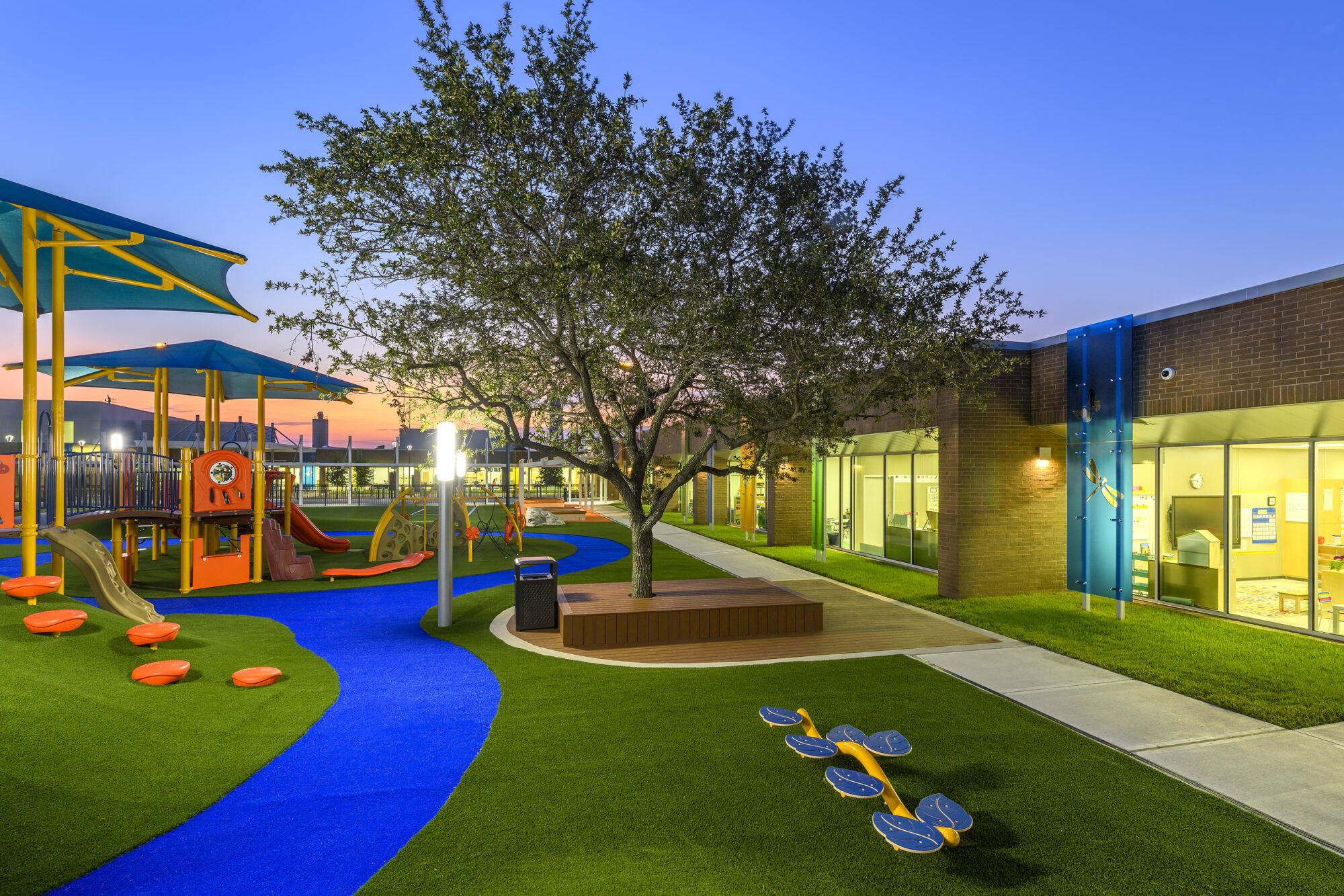 Schools in Orange County, California are transforming their landscapes with high-quality artificial grass from SYNLawn Orange County. Today, many schools and school districts understand that beyond providing an exceptional learning environment, first impressions can be make-or-break. They can quickly change the likelihood of parents choosing a school for their children or students. Much like businesses, school faculty do not have the time to spend on the continuous maintenance that is required to achieve a luxury lawn. This makes SYNLawn synthetic grass the perfect alternative for schools.
WHY CHOOSE SYNLAWN ORANGE COUNTY FOR ARTIFICIAL GRASS FOR SCHOOLS?
SYNLawn Orange County artificial grass is a safer, greener, and cleaner solution to traditional grass. We utilized our more than 20 years of experience to create our synthetic turf, and in doing so, we have included exclusive technologies and met commercial safety standards to help keep your children out of harm's way. Our SYNLawn artificial turf consists of recyclable materials, including sugar cane and soybean oil and nylon fibers that resist fading. Further, our incredible synthetic turf provides exceptional performance and durability that can withstand even the most demanding play and sporting events.
Additional benefits of our school artificial grass include but are not limited to the following:
OmegaBlade™ technology provides long-lasting blade integrity
SYNLawn is one of the few providers of grass products that boast a Class A fire rating
Safer for kids and pets
Hypoallergenic
Made with recyclable materials sourced locally in the US
USDA certified for having bio-based contents of over 60% and up to 80%
Helps reduce carbon emissions
Significantly conserves water
Unmatched Lifetime Warranty
SYNLAWN ® HOLDS SAFETY IN HIGH REGARD
At SYNLawn Orange County, our highest priority is safety. As a result, we offer Orange County synthetic playground grass that meets IPEMA certification. This means that we have independently tested our surfaces to meet proper fall height attenuation and help cushion falls of up to 10 feet high. Our IPEMA-certified synthetic turf surfaces are exceptionally soft and can help prevent common injuries and abrasions found in normal activity, sports training, or on a playground. With it, you can take comfort in knowing that your safety and the safety of your students is highly considered by us at SYNLawn Orange County.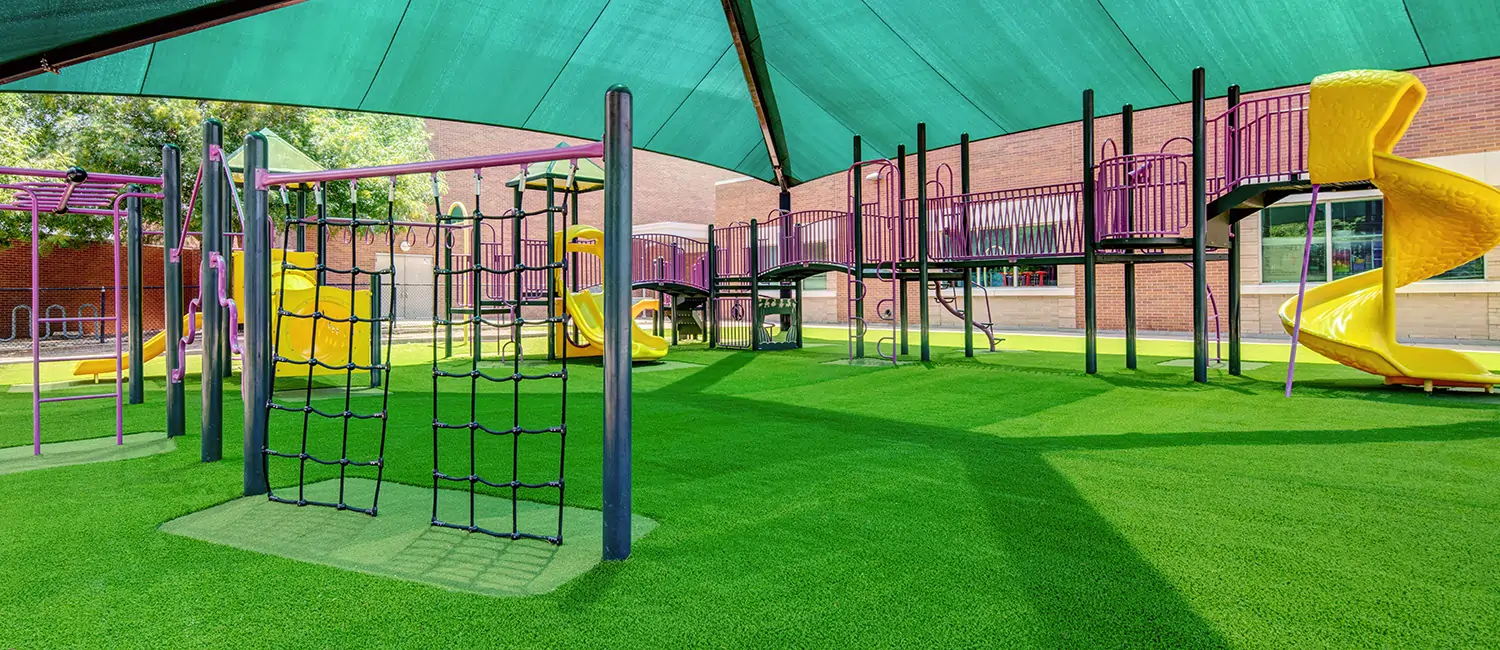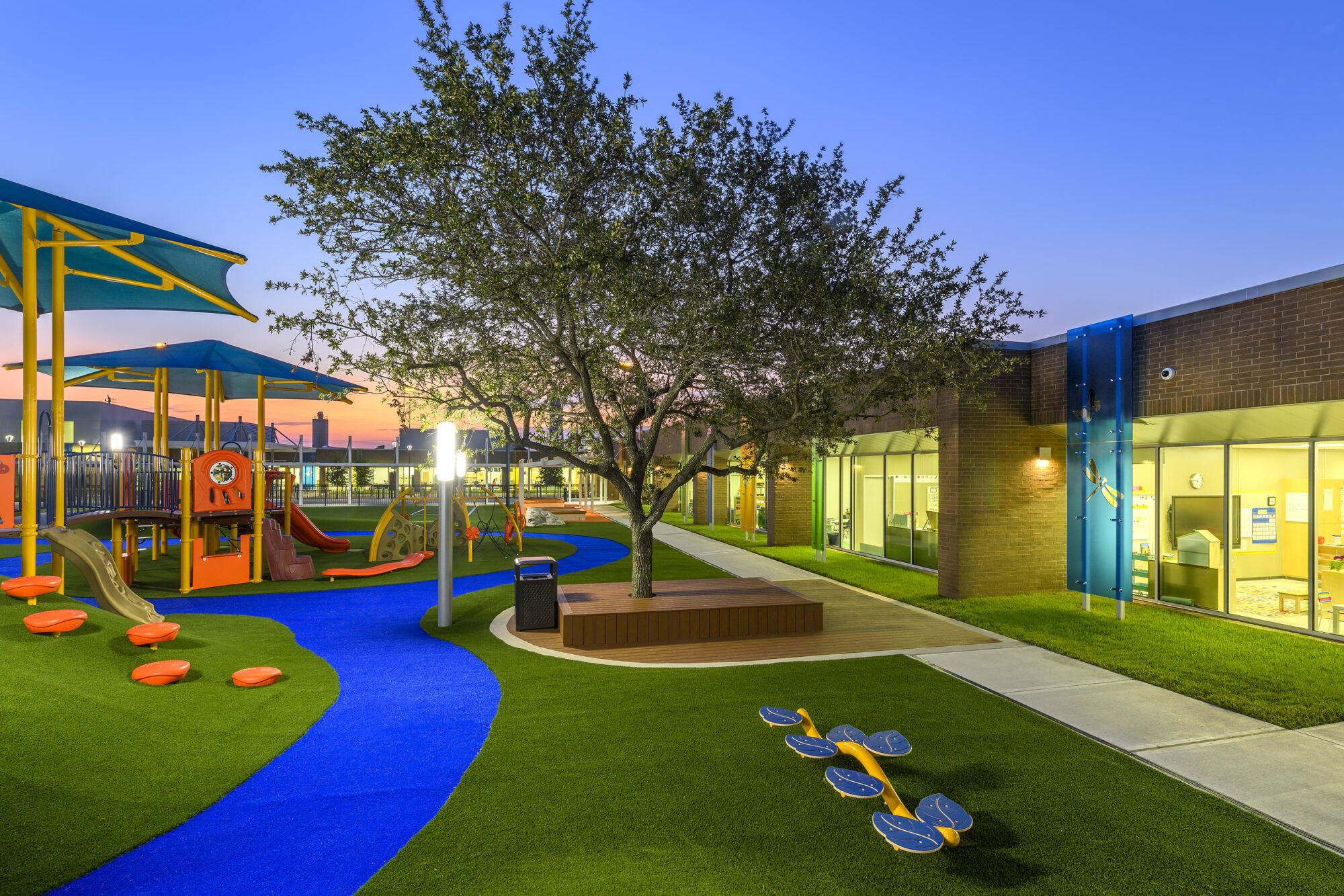 The structural integrity of your school's landscape in Southern California plays a large role in its ability to last for long periods of time. Fortunately, our Orange County artificial turf is manufactured with several exclusive technologies that help ensure more than 20 years of beautiful appearances and unmatched performance. Our Super Yarn technology combines three unique enhancements that provide antimicrobial properties, IR reflectivity, and anti-static components. Each of these features is molecularly bound at the DNA level of our turf products to provide your school with a sanitary, fade-resistant, and non-abrasive landscape.
ENVIROLOC+™ BACKING SYSTEM
At SYNLawn Orange County, one of our missions is to promote environmental sustainability. To do this we integrate plant and bio-based materials into our manufacturing. These materials make our artificial turf recyclable, renewable, and capable of conserving valuable resources. From this, we combined our passion for sustainability with our drive to innovate and created the EnviroLoc+ backing system. This backing secures your turf fibers to prevent shedding and help ensure a longer lifespan. This incredibly porous backing system also allows for an unmatched 1,200 inch per hour drain rate. This is 40 times greater than the highest recorded rainfall in the US. Ultimately, the combination of our EnviroLoc+ and Super Yarn technology makes our synthetic turf for schools the most durable that Orange Country, California has to offer.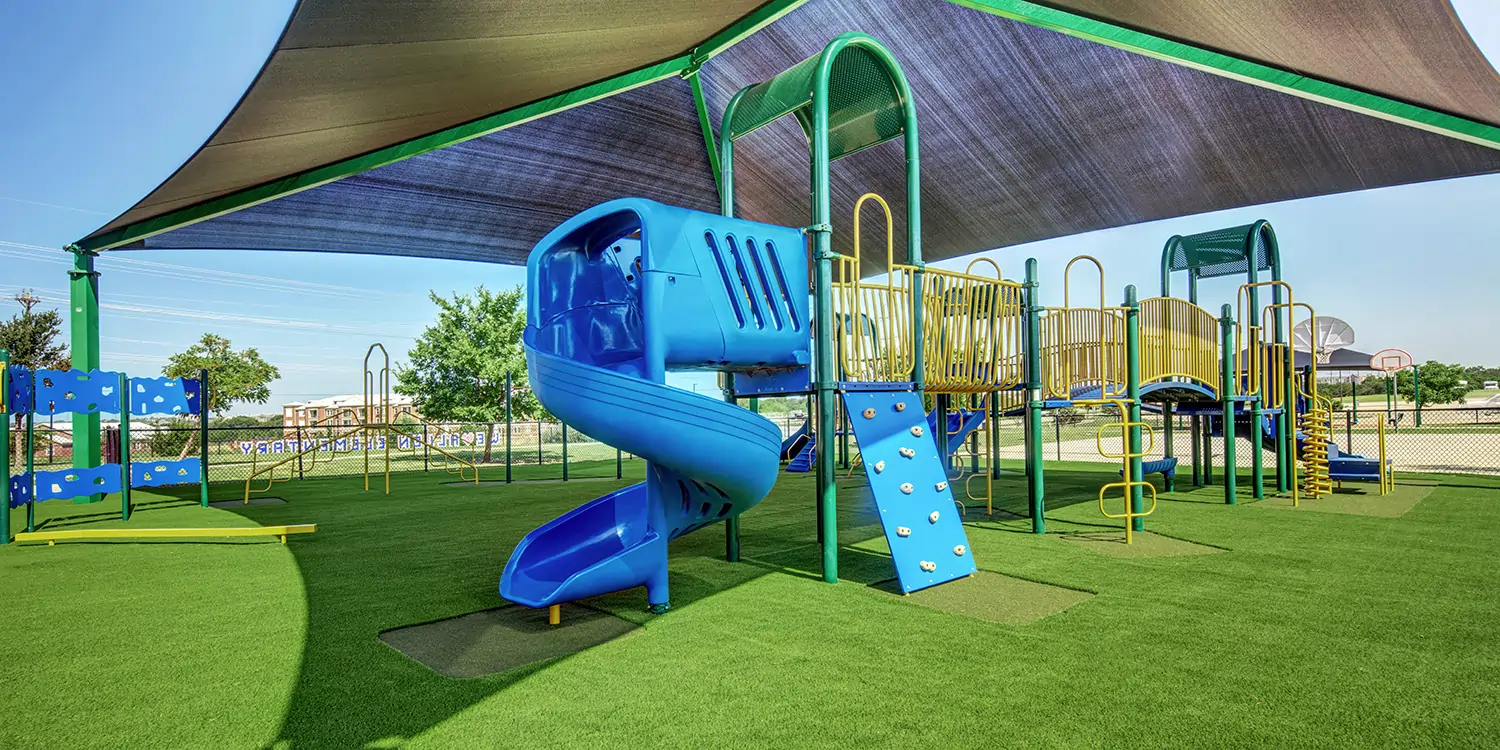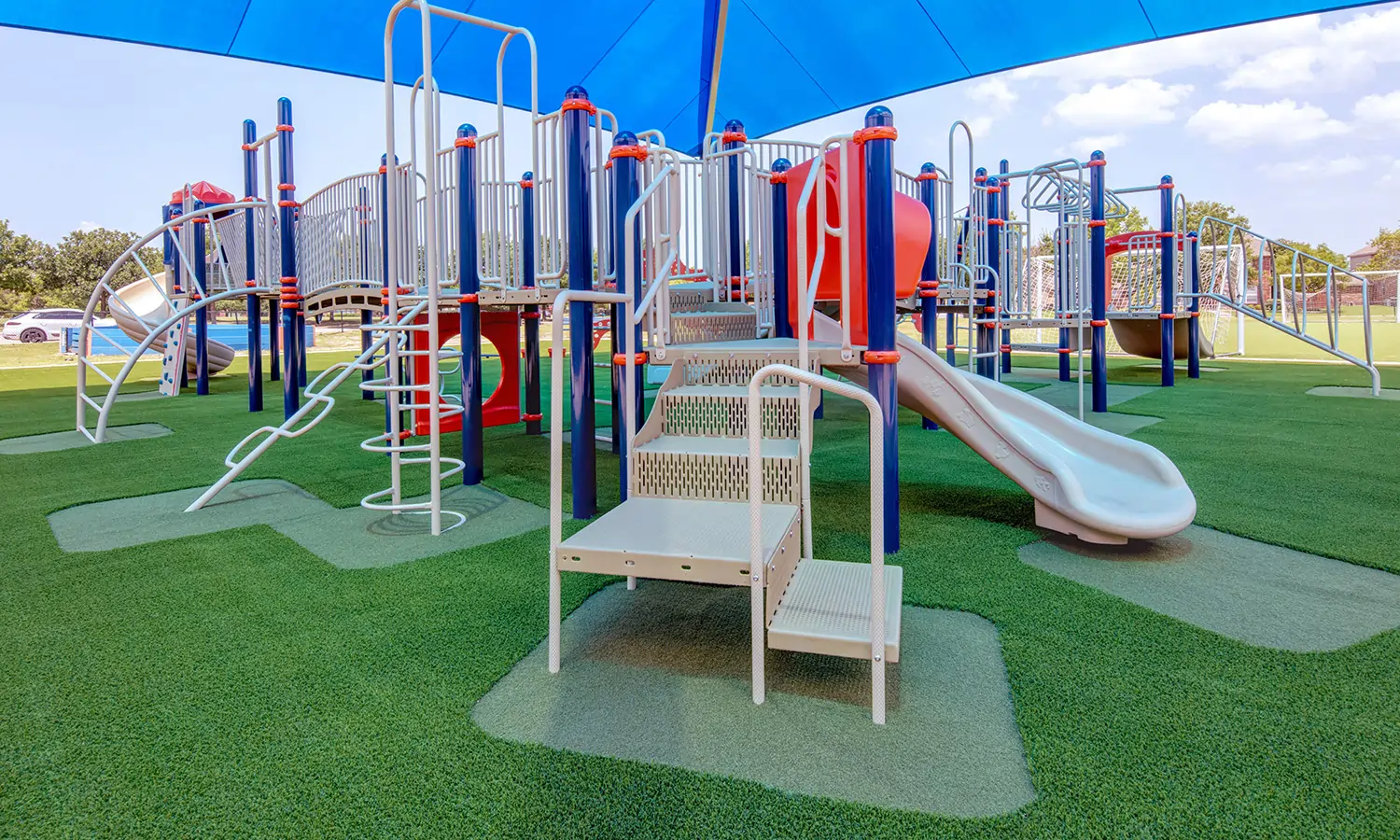 STAY COMFORTABLE IN THE HEAT WITH HEATBLOCK™
Temperatures fluctuate throughout the year, but summer can prove to be difficult for lawns and landscapes to remain comfortable. Fortunately, many of our synthetic grass options stay 20% cooler than other grass alternatives on the market. This is due to our HeatBlock technology, which is scientifically proven to combat heat emissivity and prevent heat build-up to keep surfaces comfortable regardless of the time of the year.
pRODUCTS
Browse our incredible selection of high-quality products to find the right synthetic turf for your needs.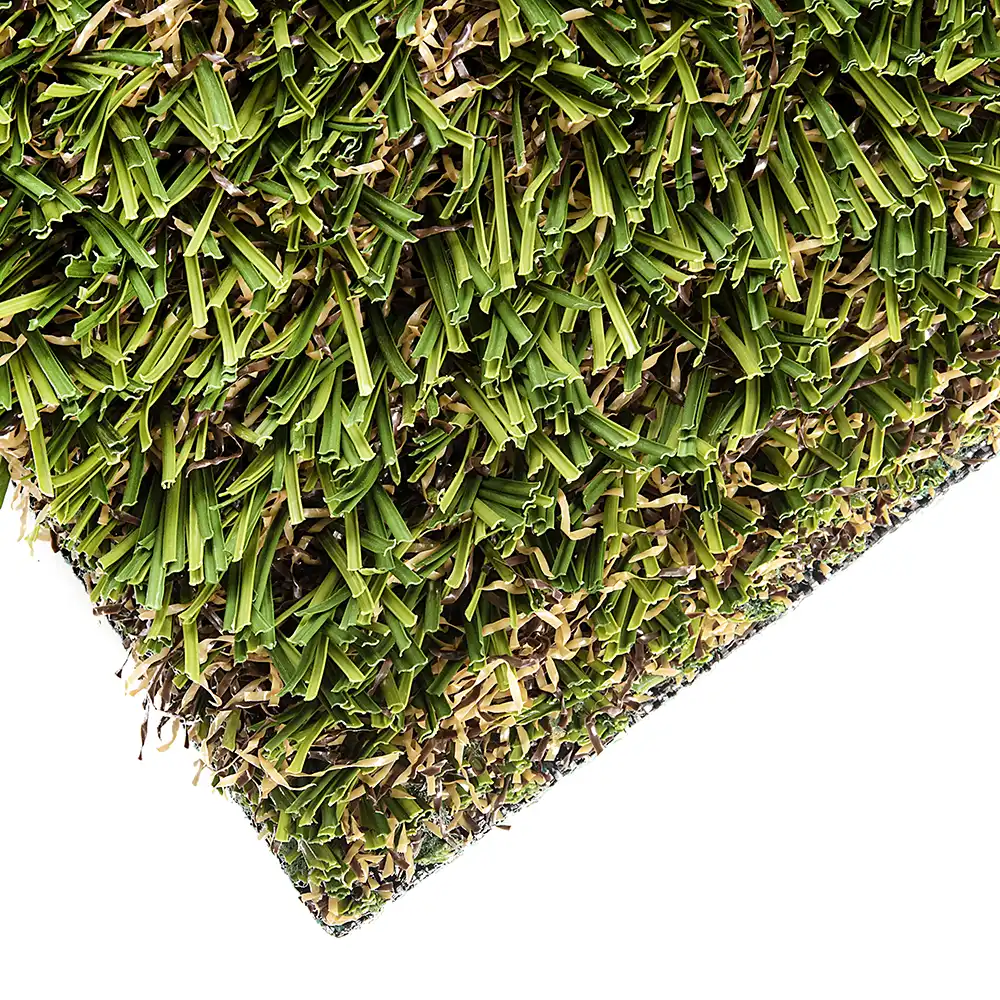 SYNFescue 80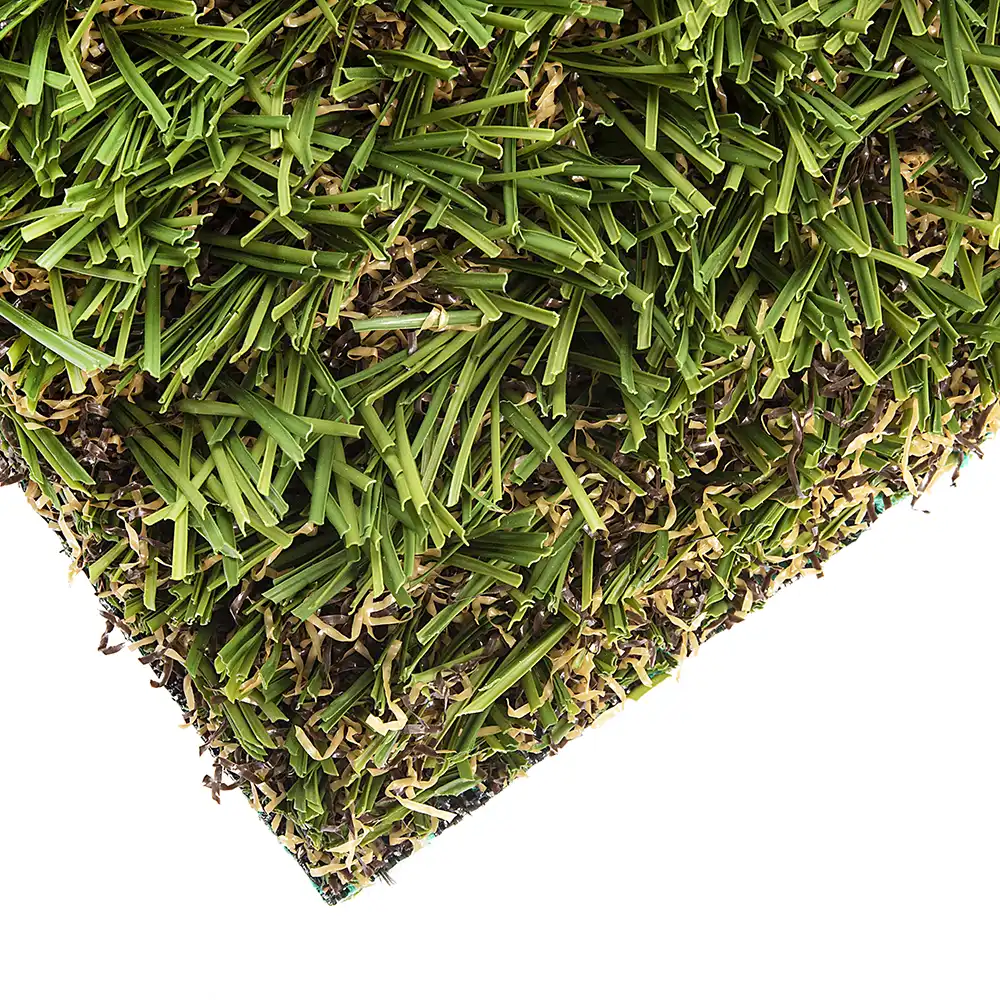 SYNFescue 70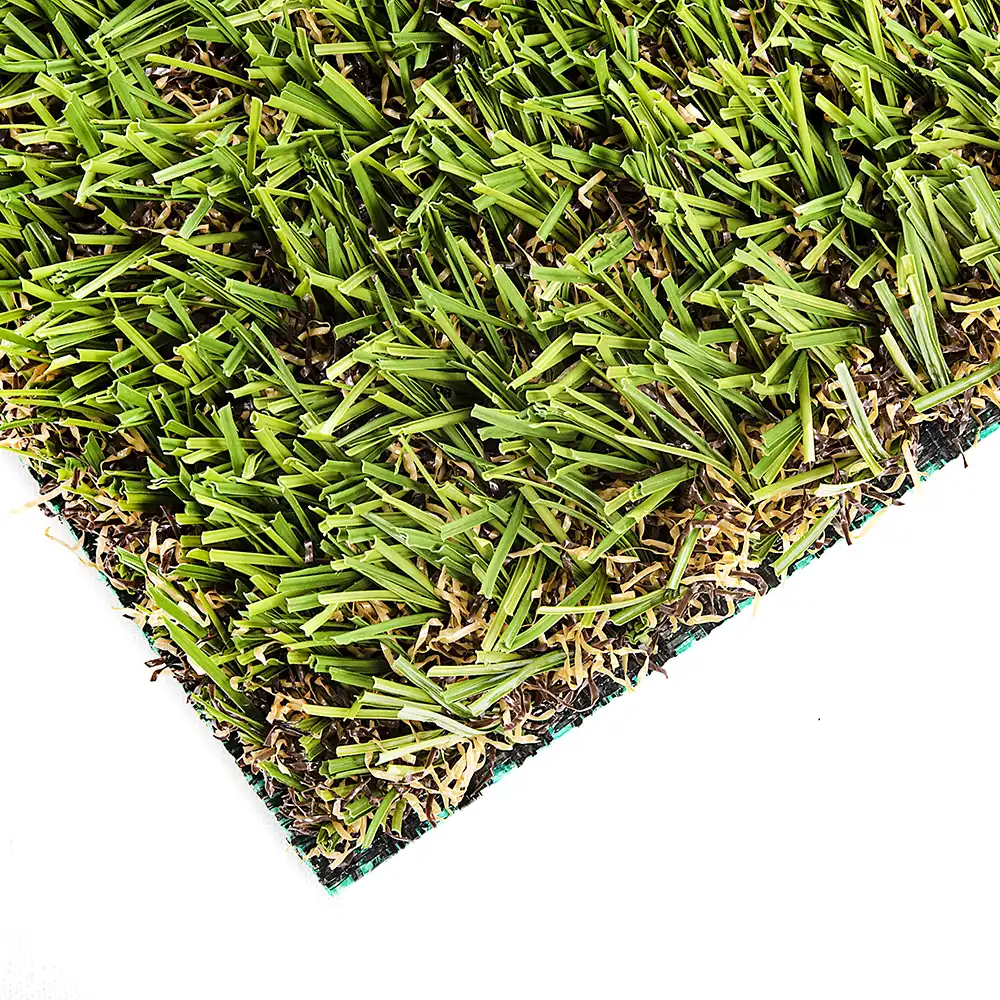 SYNFescue 60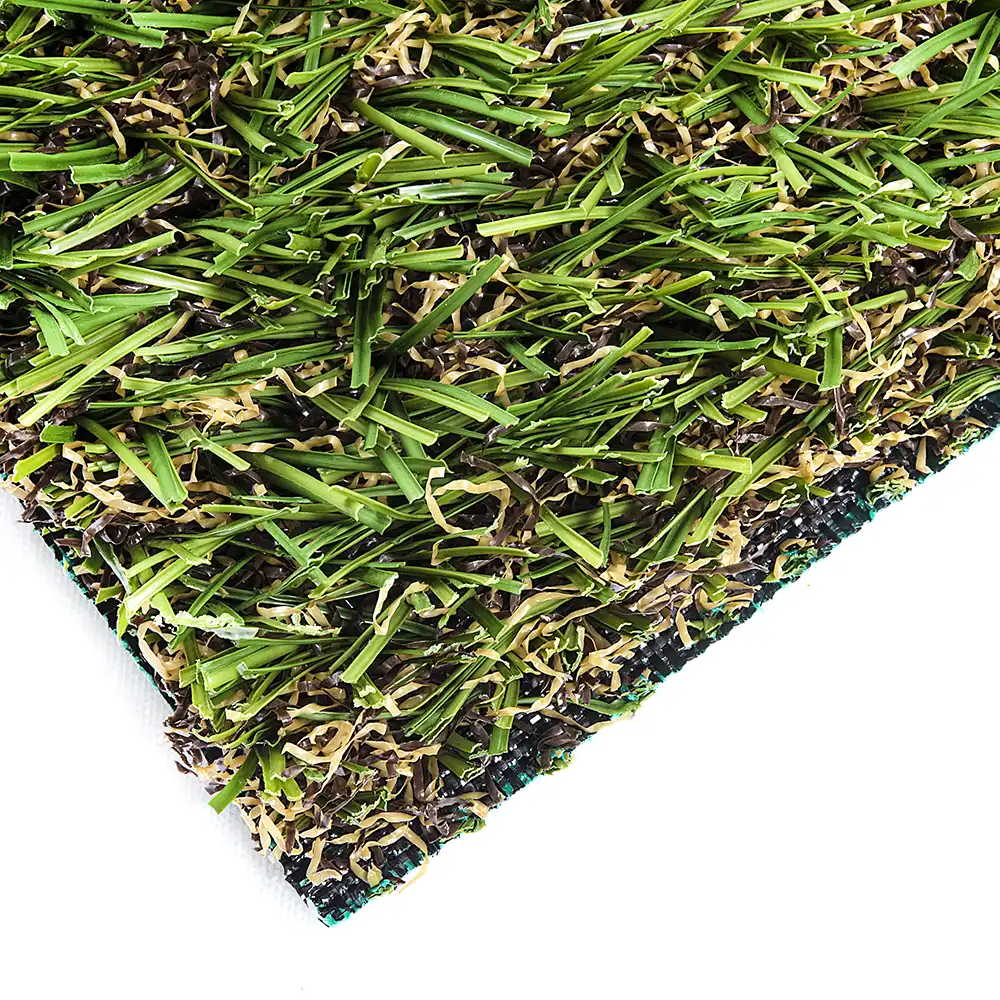 SYNFescue 50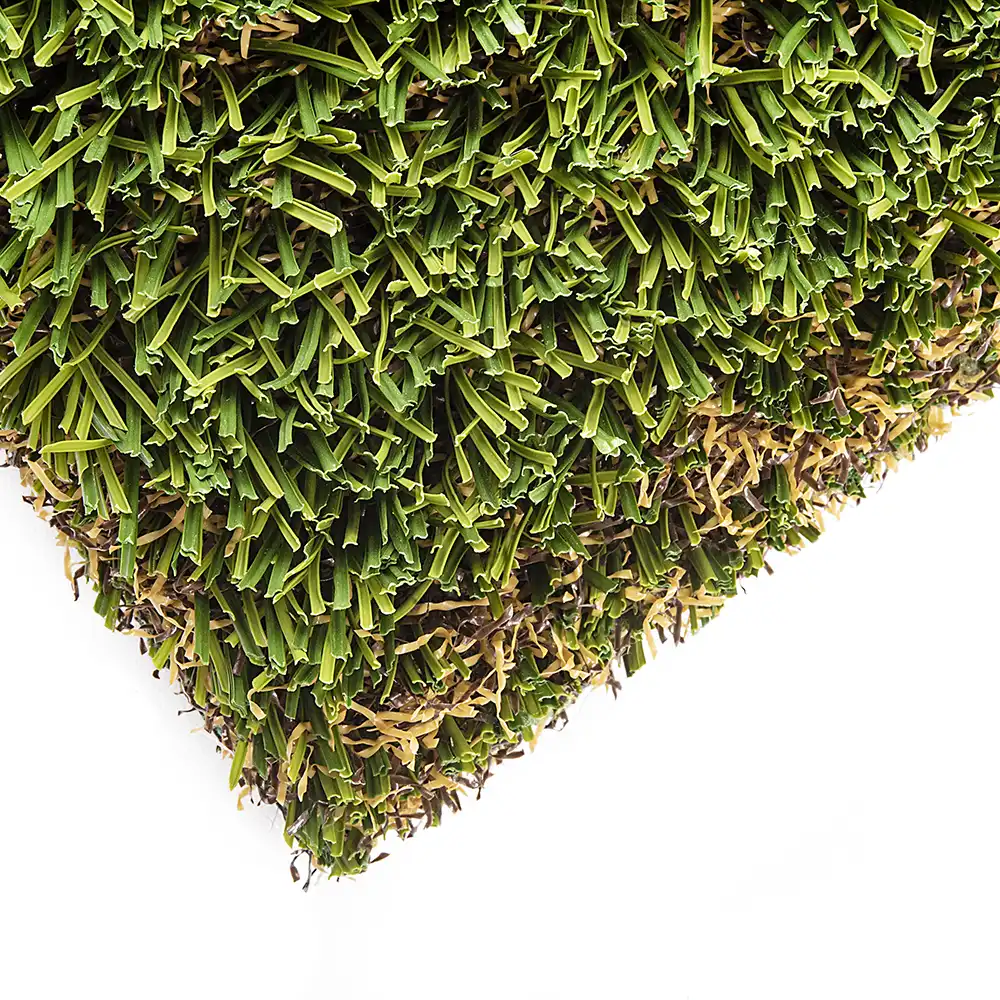 SYNFescue 100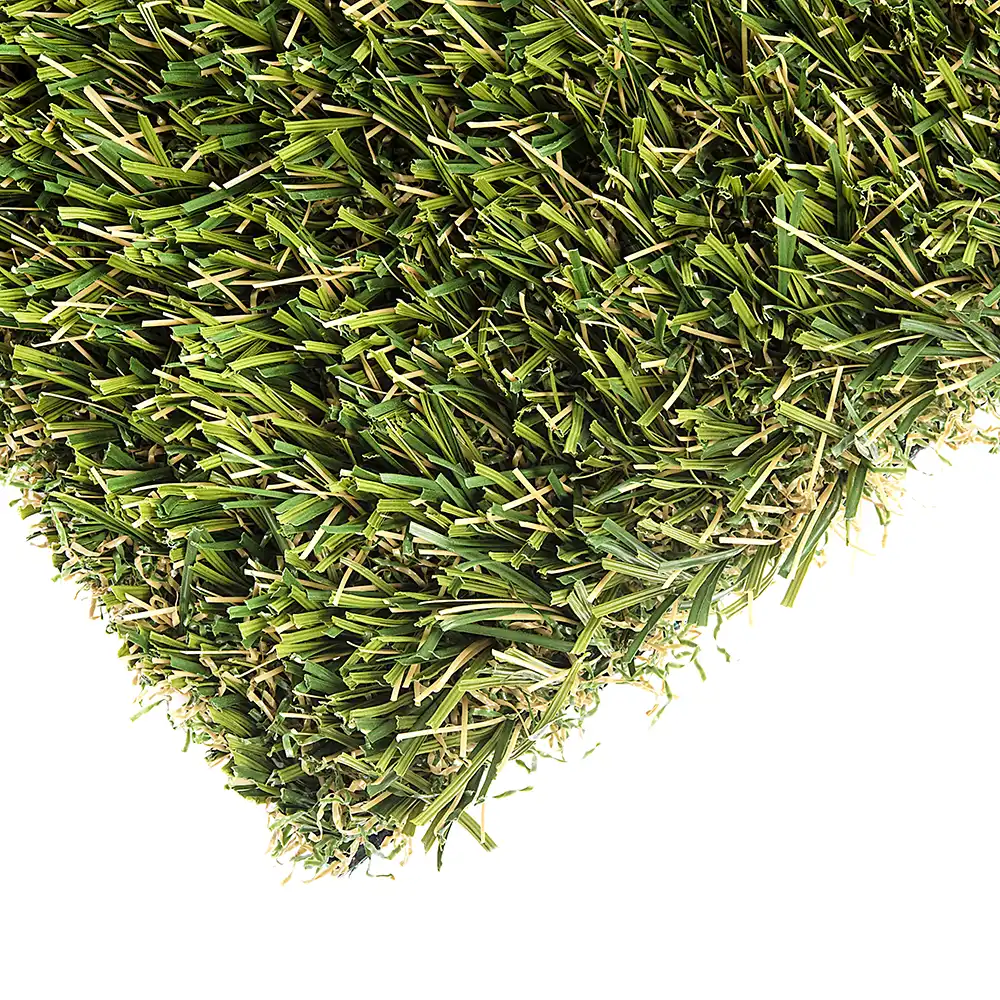 SYNBlue 745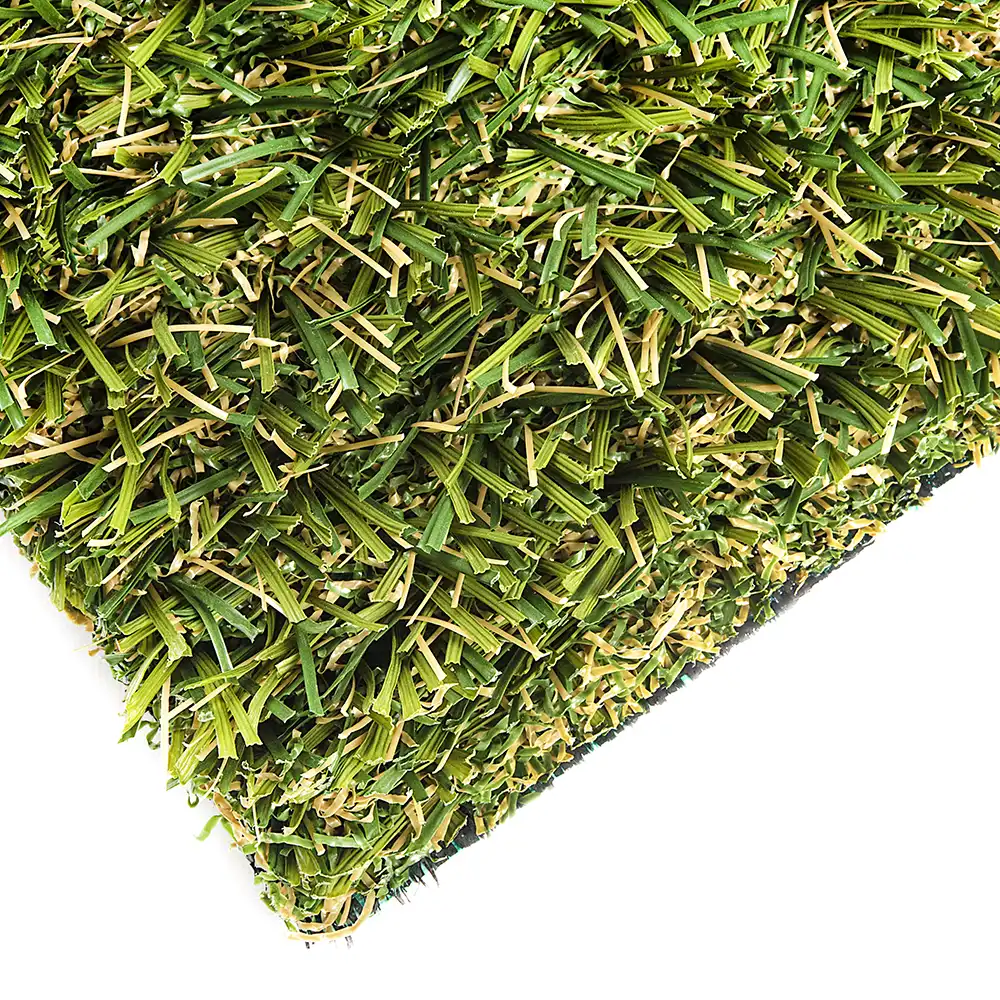 SYNBlue 545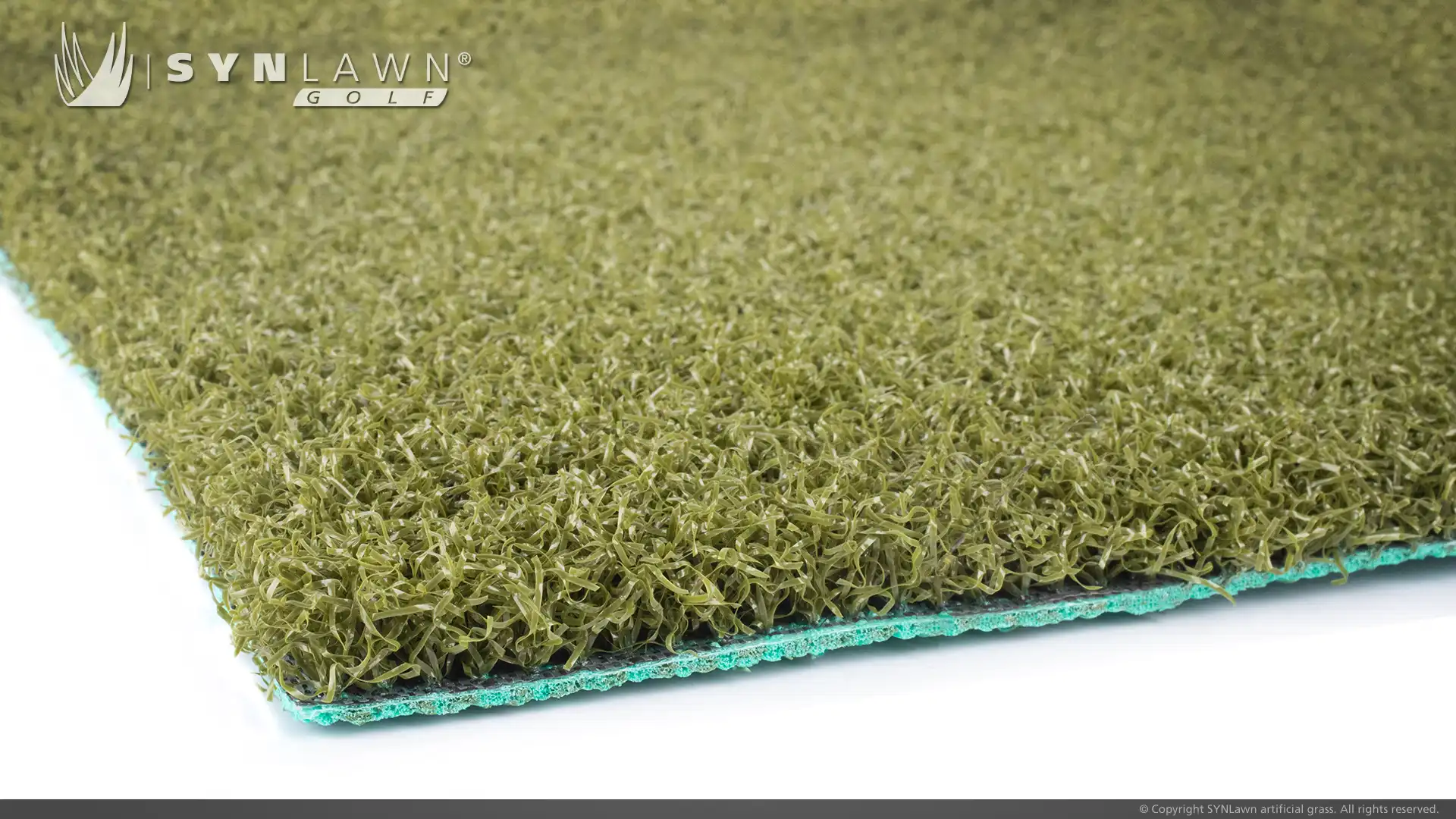 Classic Putt
View All Artificial Grass Products