Orange County Artificial Grass is perfect for those who are conscious of their landscapes and want them to remain beautiful all year long, but don't always have the time to spend maintaining them. SYNLawn artificial grass is designed to eliminate mowing, watering, pulling weeds, and repairing holes. Instead, our customers enjoy the ultra-realistic movements and appearance of their synthetic grass year-round.
SYNLawn® Artificial Turf Saves Time and Money
Natural grass needs constant attention, costs a ton of money to water, and wastes valuable resources. Statistics show that one residential lawn alone accounts for nearly 70% of home water consumption. In areas where droughts are a serious problem, SYNLawn offers a highly effective solution for homeowners to do their part to conserve tens of thousands of gallons per year. In addition, our eco-friendly artificial turf will lower your carbon footprint by preventing nearly 90 pounds of carbon emission from just one lawn mower per year.
The Many Applications of Orange County Synthetic Grass
Orange County artificial grass is making itself at home in more than just backyards. In fact, commercial property owners love our products because of the growing list of applications that accommodate synthetic grass effortlessly. Thanks to its incredible resilience to foot traffic, advanced technologies, and its ability to replicate real grass as closely as possible.
Applications include, but are not limited to:
Bocce ball
Hotels
Apartment complexes
Restaurants
Retail shopping
Amphitheaters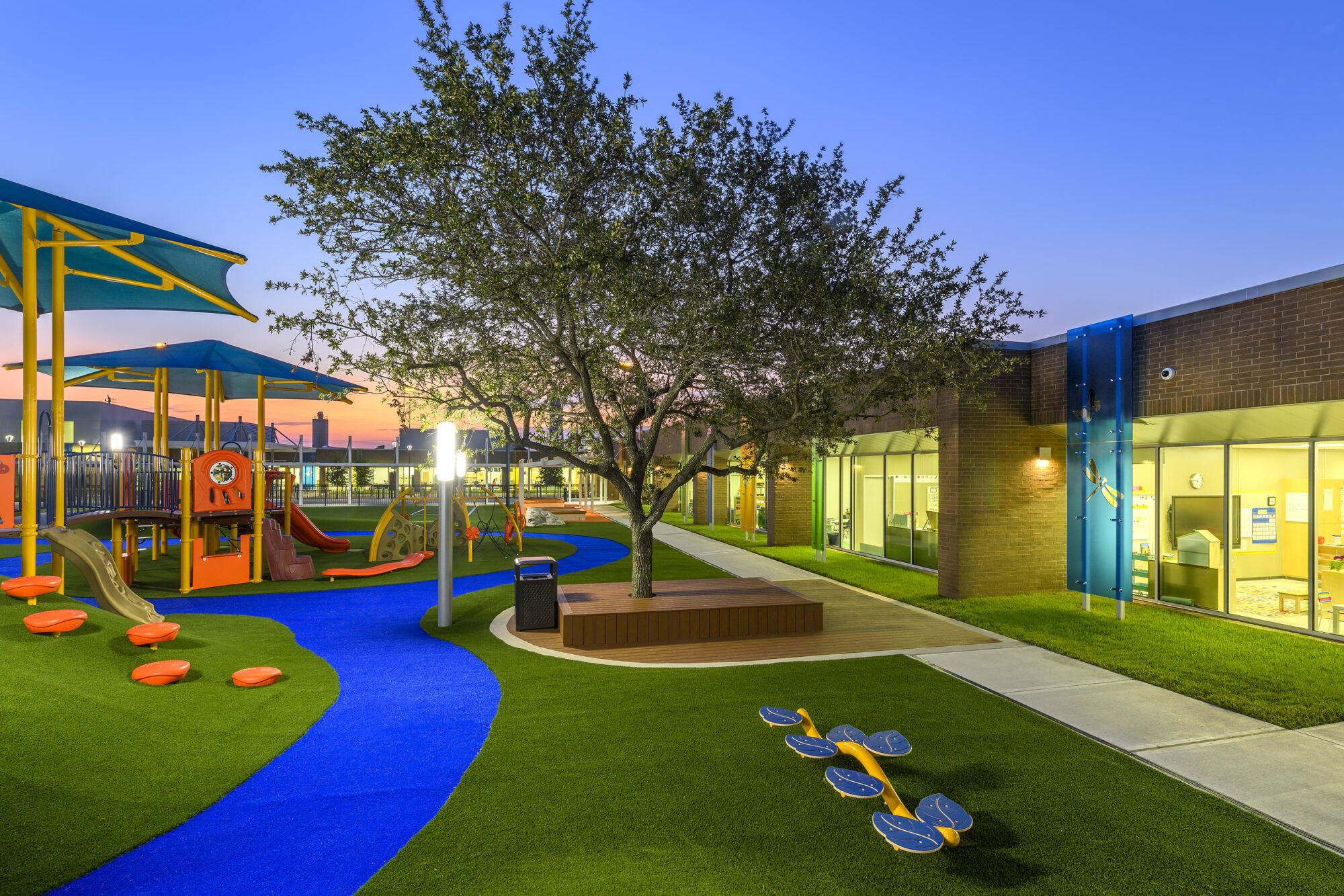 Professional Installation Techniques
At SYNLawn we pride ourselves in exploring any way that we can set ourselves apart from the competition in our industry. One of the ways that we do this is with our professional installations. Improper installations that are completed in opposite directions leave seems and cause turf to look unnatural. Residential and commercial properties understand the value of creating a stunning first impression and for this reason, they choose SYNLawn. We specialize in performing meticulous installations and provide the highest level of customer service. We are licensed, insured, and bonded to complete even the most expensive commercial projects from start to finish and our products are backed by an unmatched limited lifetime warranty.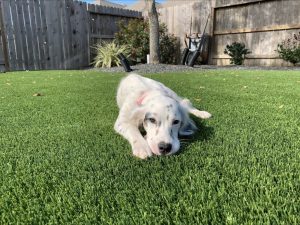 SYNLawn® Artificial Turf is Environmentally Sustainable
While there are many companies that manufacture artificial grass in Orange County, SYNLawn is the only company that offers plant-based grass alternatives. We are dedicated to manufacturing products that are environmentally responsible. We have one planet and as one of the largest manufacturers of artificial grass, we feel we have a responsibility to sustainability. To do so, we work closely with US soy farmers. This ensures that we can locally source bio-and plant-based materials including renewable soybeans to reduce our carbon output and replace significant amounts of petroleum from our manufacturing process. This incredible relationship has opened the door to new job opportunities for soy farmers as well as helped us produce our plant-based backing system, EnviroLoc+, and led us to become the first company to offer USDA-certified synthetic turf.
SYNLawn® Manufactures the Safest Orange County Artificial Turf
It starts with our Super Yarn formula. Super Yarn includes a highly effective antimicrobial by Sanitized®. This coating eliminates up to 99% of bacteria that lead to infections, prevents airborne allergies, and controls odors caused by ammonia in pet waste. Next, SYNLawn products are IPEMA-certified and meet Head Injury Criteria as they are independently tested to meet fall attenuation. This makes Orange County synthetic turf safe for all ages and capable of cushioning falls up to 10 feet to prevent common injuries found on playgrounds. Further, Orange County synthetic turf won't shift on impact and is ADA-compliant. Finally, we offer ASTM E-108 Class A fire-rated products. This coveted fire rating proves that our grass can help slow and prevent the spread of fires which can cause potentially fatal injuries.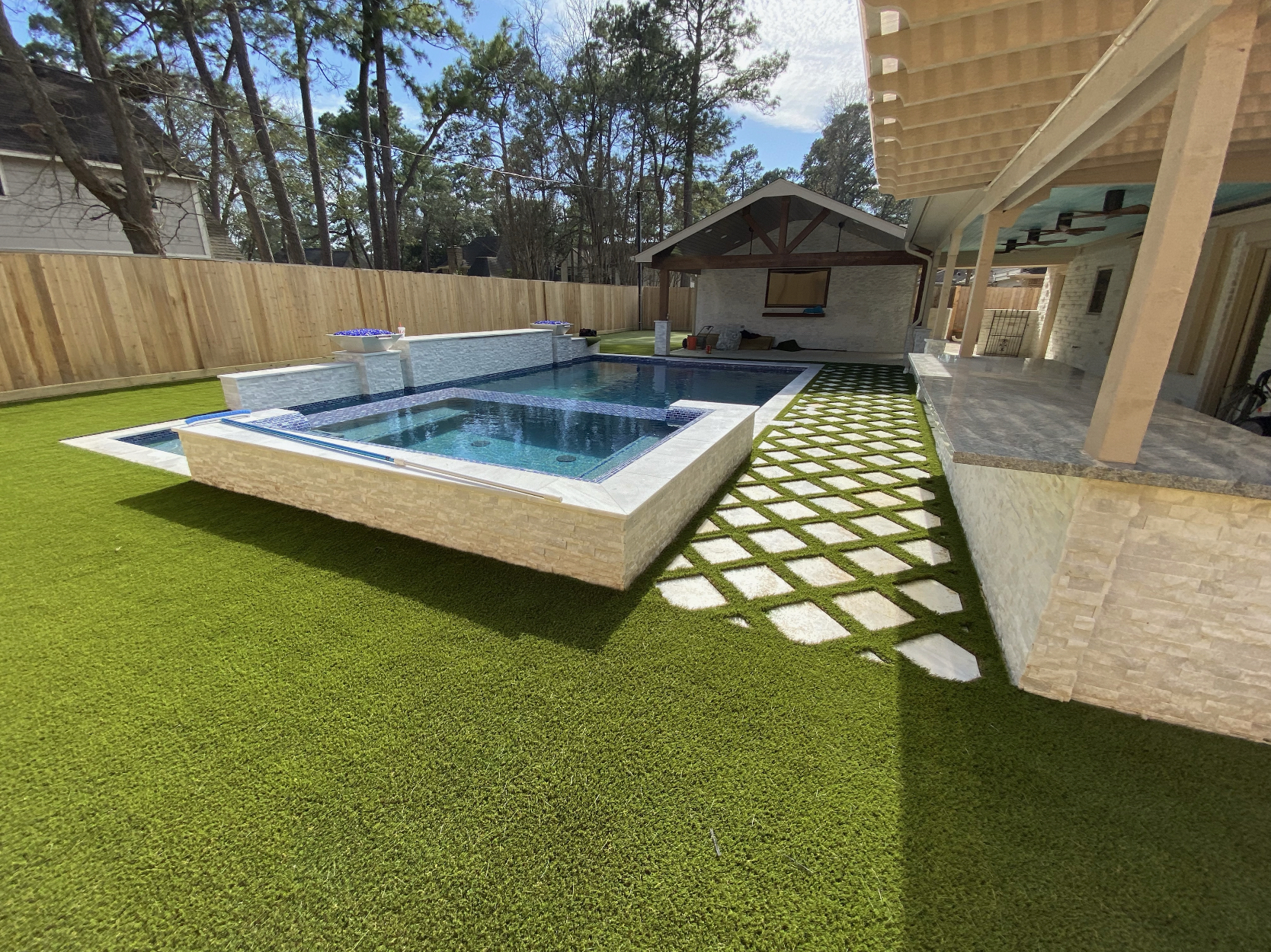 SYNLawn Orange County offers easily the most realistic, versatile, eco-friendly, and durable artificial grass available on the market to date. We have decades of experience researching and developing new ways to innovate synthetic turf. Contact us to learn more about SYNLawn products and how they can transform and increase the value of your property. Schedule a consultation and receive a free quote today!